Celery Juice Cleanse: Does It Really Work?
Published Date: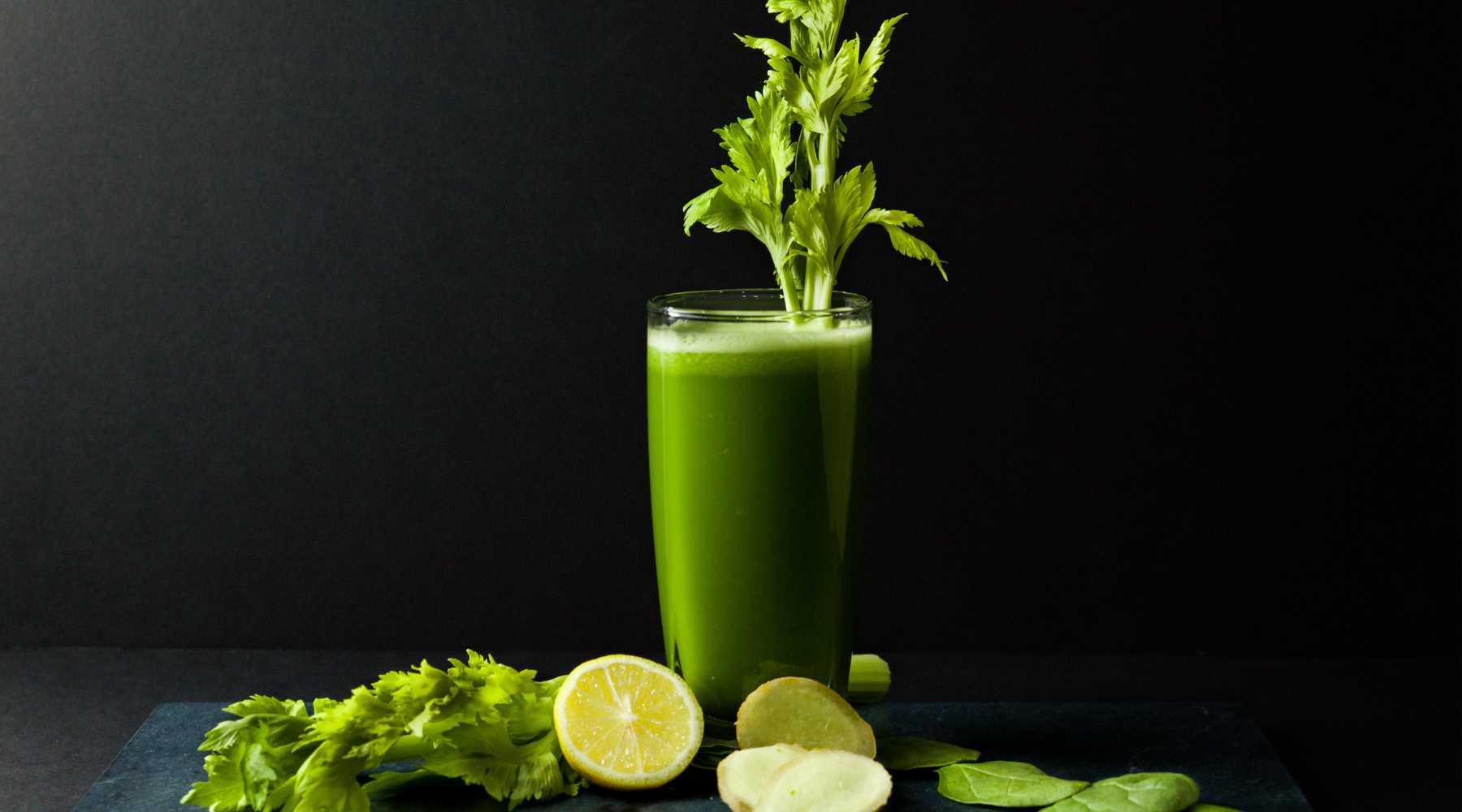 Celery juice! Whether you're having it as it is or drinking a juice blend that includes it, you're probably wondering if you could do a cleanse with celery juice.
You're in luck! We're talking all about it here and laying on some facts that will help you decide whether to go on a celery juice cleanse or not.
As you might expect, we'll talk you through how much celery juice per day you can have and what potential benefits that might bring. No more dilly-dallying - let's get on with it!
What Is A Celery Juice Cleanse?
It's exactly what it sounds like, really. A celery juice cleanse involves drinking celery juice for a set period of time, most often in the morning. Contrary to other juice cleanses, a celery juice cleanse allows you to eat other foods and enjoy different drinks while you're on it.
People go on celery juice cleanses in the hopes of getting better skin, improved immunity, and better digestive health. Depending on the person, a celery juice cleanse can go for as short as a day to as long as a couple of weeks. You might have heard of folks going on 10-day celery juice cleanses! 
How much celery juice per day can you drink, though? Most will settle on having 16 to 32 ounces of celery juice a day, at most. Drinking too much, in the long run, may lead to more dangers than benefits. Drinking too much may potentially raise your chances of skin cancer and other skin problems. Too much celery juice might also increase your risk for dermatitis and other skin irritations. 
We also generally won't recommend going on a long juice cleanse without doing research first - especially when you're new to the regimen! It's even better if you consult your doctor or nutritionist before you go on one. 
Moving on, let's go into the benefits you can expect from simply drinking celery juice!
Also Read - Health Benefits of Celery Juice
General Benefits of Celery Juice
Reflecting on our earlier point, just celery juice alone won't provide you with all the necessary vitamins and minerals that your body needs. It's best complemented with other fruit and vegetable juices, and an overall healthy diet! But what benefits does celery juice actually give you?
1. Anti-Inflammatory Properties
Celery is well known to carry anti-inflammatory properties. When you encounter some redness, swelling, heat, and minor pain, you may help that along by chugging some celery juice. These inflammation symptoms are usually a response to bruises, cuts, and sprains. Inflammation may also be the effect of long, strenuous workouts!
2. Digestion and Gut Health
Apigenin and quercetin, a couple of flavonoids found in celery may help with murine gastric relaxation. Since food can flow and move around better, this may ease bloating, indigestion, and heartburn. 
3. May Aid In Lowering Blood Pressure
One of the benefits of celery juice is that it may also help in lowering blood pressure. How does it do that? Celery contains phthalides, which can make it easier for your heart to pump blood throughout and helps reduce symptoms of hypertension. 
4. Overall Hydration
When you're going on a celery juice cleanse, expect to be very hydrated! Juices are liquids, after all. Also, bear in mind that actual celery is 95% water! Celery juice is a low-calorie, hydrating drink that's chock-full of nutrients like calcium, potassium, manganese, copper, and vitamins K, A, and C! Vitamin C and K are the two nutrients known for helping your skin look and heal better.
5. Great Antioxidant Source
Celery is rich in antioxidants like ferulic acid, apigenin, luteolin, tannin, saponin, and kaempferol. It aids in overall immunity by protecting our bodies from different diseases. While it isn't an all-in-one solution for keeping diseases at bay, it certainly helps!
Does A Celery Juice Cleanse Really Work?
A lot of people have already tried a celery juice cleanse and might have even recommended that you go on one! We mentioned people drinking from 16 to 32 ounces each day. You're better off splitting that into two servings per day instead of chugging the whole amount in one go! Try going for some celery juice first thing in the morning, on an empty stomach, and have the second glass before a big meal.
So, going back, does drinking celery juice actually work as a cleanse? As a cleanse, not really. You won't likely get the magical results that most people have shared all over the internet. Plus, everyone's different. So there's just really no study to support that a celery juice cleanse is the end-all-be-all solution to your immunity and digestive woes - but there is some science backing up the benefits that celery juice cleanses claims.
Don't let this cleanse debunking deter you from just drinking celery juice, though! You can still go on one and see how it works for you. Adding this nutritious drink can be good for your overall well-being. We mentioned all the good benefits of drinking celery juice just earlier. Don't let that all slip away!
Check Out - Best Time to Drink Celery Juice
To Sum It All Up…
All the benefits of a celery juice cleanse is actually just the celery juice working its natural plant powers. Adding healthy foods to your diet, like fruits and vegetables, will do that! Did you know that only 9% of adults eat the recommended amount of vegetables? We repeat - that's only vegetables! Put simply, only 1 out of 10 adults get enough fruits and vegetables on a daily basis.
So, you can understand why a lot of people are actually surprised by the results when they just add more vegetables and fruits to their diets. We don't think you should stop drinking celery juice once your cleanse, if you choose to go on one, is over. You can have it more often, pairing it with a more balanced diet! And don't forget to explore our cold-pressed juice, juice cleanse and juice subscription options to make your balanced diet even more vibrant and nutritious.