Cucumber Juice And Its Amazing Benefits
Published Date: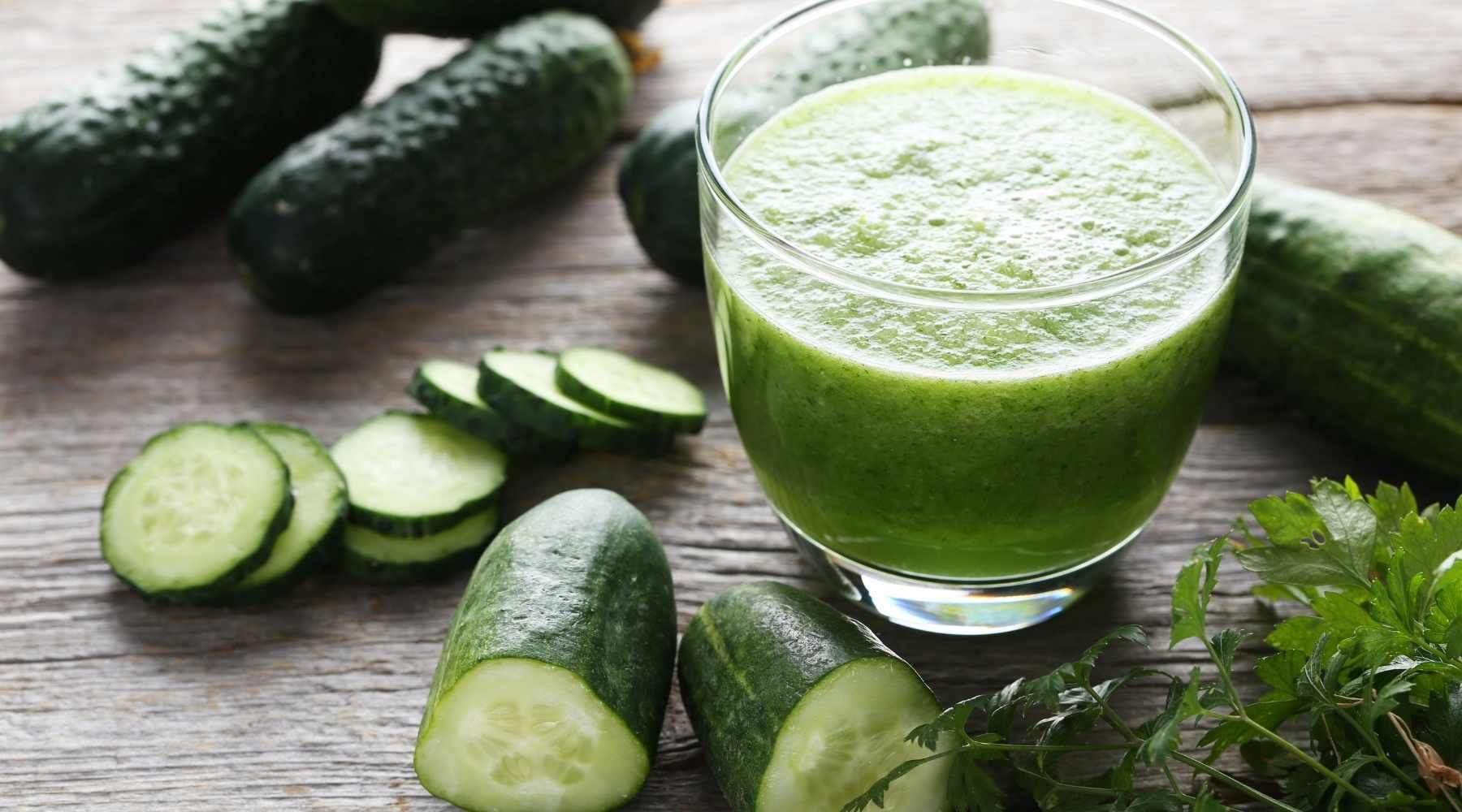 Fresh fruit and veggies are all well and good, but when you juice them? Even better. By juicing these natural goodies, you get to conveniently pack all of their deliciousness in a bottle to enjoy whenever you please!
Cucumber juice is known to be very hydrating. But there's much more to it than that! In fact, drinking cucumber juice is great for the whole body.
Here's a list of cucumber juice benefits waiting for you to peruse!
Cucumber Juice for Your Hair 
Kale · Cucumber · Celery · Spinach · Pear · Cilantro · Mint · Lime
$8.50
Cucumber juice can help with hair fall issues and is known to help the hair stay healthy and strong. That's because it contains silica and sulfur. While those two don't necessarily sound all that healthy, they actually are! Those two are key to keeping your hair from thinning out. Read more about that here.
You may be thinking that a big gulp of juice is enough to give you naturally great hair - but it won't exactly do that. You need to give your hair a good wash with the juice, not drink it. Treat and condition your damaged hair by massaging your scalp with this fantastic juice!
Cucumber Juice Benefits for Skin
Are you interested in becoming a cute-cumber (we're sorry it's too good of a pun)? Cucumbers are full of antioxidants like vitamins K and A - they are known to help reduce inflammation and help with the puffiness and redness of the skin. That's not all, though. The benefits of cucumber juice for skin don't stop there!
Cucumbers are 98% water, meaning they're great for hydration! Your skin is less likely to develop wrinkles and soft lines if you stay hydrated. With a delicious bottle of cucumber juice, you can give yourself the chance to hide those signs of aging naturally!
One more cucumber juice benefit for skin is boosted immunity. Cucumbers contain vitamin C, magnesium, vitamin K, and potassium which are all linked to a boosted immune system. In fact, some studies show that you are less likely to get dermatitis and other kinds of sicknesses with a healthy immune system.
It's Water, But Better
Again with the hydration! But hear us out. We're not talking about just being hydrated by drinking cucumber juice. We're talking about treating your cucumber juice as if it's water - ingredient-wise.
When you make a smoothie you may add a bit of water to water it down. But we're suggesting you use cucumber juice instead! It brings more vitamins and minerals to the table than regular old water. We love water, don't get us wrong. But cucumber juice contains vitamin C and A, calcium, and even iron. Can your water do that?
Another amazing cucumber juice benefit is that it's like water, but better tasting! You're not just adding liquids, you're adding a clean and refreshing taste.
Check Out - Top 7 Cold Pressed Juice For Glowing Skin
Detoxifying with Cucumbers

It wouldn't be a complete list of cucumber juice benefits if it didn't include this! Cucumber juice is a refreshing and revitalizing beverage that can help you detox and even help with digestive problems like indigestion, gastritis, and heartburn.
If you want to flush out the bad stuff even more, cucumber juice is also a great natural diuretic. It'll help your kidneys dissolve uric acid through urination. Cucumber juice also helps with bloatedness and swelling!
Bad Breath
A dry mouth equals bad breath. And we know you've tried to fight that off with a swill of mouthwash or a mint or two. But that just won't do! Sometimes the bad breath lingers and the mouth becomes dry again.
Enter cucumber juice! A drink like this can help boost your mouth's saliva production. That's what's going to combat dry mouth. Some even recommend taking a slice of cucumber and holding it to the roof of your mouth for a few seconds! But, really, who has the time for that? 
The solution? Just get yourself a good bottle of cucumber juice!
Also Read - Top 7 Benefits of Green Juice
Hooray for Cucumber Juice!
We've talked about cucumber juice benefits for skin, for hair, and for bad breath too! We hope you enjoyed reading our list of cucumber juice benefits. Incorporating this powerhouse into your routine, be it through cold-pressed juice, a juice cleanse, or our juice subscription, can amplify your well-being. Enjoy the hydrating properties, nutrients, and numerous perks cucumber juice offers. Elevate your health journey by embracing this rejuvenating addition and experiencing the transformative effects it brings.
Recommended Products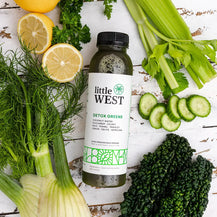 Coconut H2O · Cucumber · Celery · Kale · Fennel · Parsley · Lemon · E3live · Spirulina
$10.50
Kale · Cucumber · Celery · Spinach · Pear · Cilantro · Mint · Lime
$8.50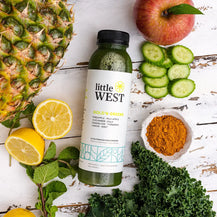 Pineapple · Fuji Apple · Cucumber · Kale · Dandelion · Turmeric · Lemon · Mint
$8.50