Easy Plant-Based Recipes for Cinco de Mayo
Published Date: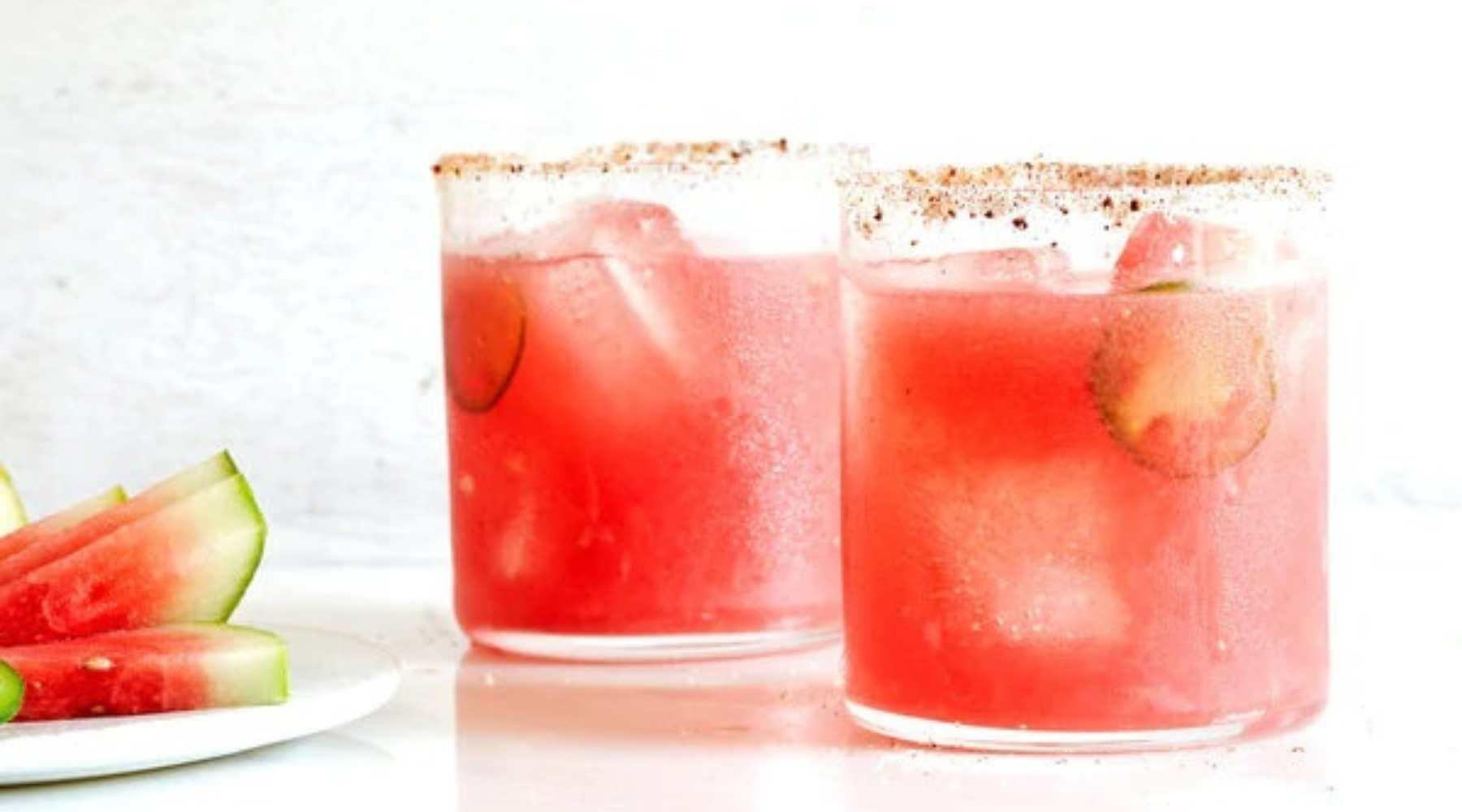 Cinco de Mayo (the 5th of May) commemorates the Mexican Army's victory on May 5, 1862, in the Battle of Puebla during the Franco-Mexican War. In the United States, Cinco de Mayo has become a broader celebration of Mexican culture. Many communities use Cinco de Mayo as an opportunity to enjoy Mexican music and dance -- and especially food!
Although many traditional Mexican dishes use meat, we've collected a number of plant-based recipes that are just as delicious. Whether you're vegan or just trying to choose healthier options, these plant-based Cinco de Mayo recipes are quick, easy, and irresistible. They're the perfect addition to a Cinco de Mayo party, Mexican food night with the family or any occasion.
Check out our favorite plant-based and easy Cinco de Mayo recipes down below.
Spicy Guacamole
No Cinco de Mayo spread is complete without an easy Cinco de Mayo recipe such as guacamole! Avocados are full of healthy fats and this spicy vegan recipe also adds the anti-inflammatory, immune-boosting power of healthy ingredients like garlic, onion, hot peppers, and lime.
For guacamole lovers who prefer a milder flavor, you can use fewer peppers or leave them out completely. You can also make a creamier version of this Cinco de Mayo favorite by adding a few spoonfuls of plant-based sour cream or plain yogurt.
Ingredients
3 ripe avocados
1 medium tomato
1/2 white onion 
1/2 cup of cilantro
2 serrano or jalapeno peppers
2 cloves garlic, pressed
3 Tbsp lime juice
1/2 tsp kosher salt or to taste
1/4 tsp ground black pepper or to taste
1/2 tsp ground cumin
Directions
Cut avocados in half, remove pits, and scrape insides into a large mixing bowl. Use a large fork or potato masher to mash avocados to desired consistency (we like to keep it fairly chunky).
Next, finely chop peppers, onion, tomato, and cilantro. Add these ingredients to the mixing bowl along with pressed garlic, lime juice, cumin, salt, and black pepper. Fold ingredients into the mashed avocado and mix until well-blended.
Variation And Extra Ideas
Have guac your way. Control the heat and consistency by either cutting down on the peppers or dialling back on the avocado mashing.
We also find that some people don't like raw garlic as much so you can lessen the amount if you like.
Storage Tips
Store your leftovers in the fridge by transferring some to an airtight container. If you're prepping this in advance, just place some cling film on top of the guac bowl and keep in the fridge.
Nutrition Facts
Avocados are full of fiber and that can help with digestion. They also contain potassium, which can help you with your blood pressure. Lastly, they contain the heart-healthy fat called oleic acid - which could help you lower your cholesterol.
Benefits Of Recipe
Simple and can be prepped in one big bowl. This is a great example of an easy Cinco de Mayo recipe. It's actually so good that you can even enjoy it any day of the year.
Vegan Queso Dip
Just because you're having a plant-based Cinco de Mayo doesn't mean you can't have "cheese"! This easy queso dip from Minimalist Baker is completely vegan and gluten-free!
What makes this an easy Cinco de Mayo recipe? It can be done and ready in just five minutes. Plus, it can all be made with just one appliance, removing the hassle of having to wash a ton of dishes after. That said, you will need a blender for this healthy Cinco de Mayo recipe.
Ingredients
3/4 to 1 cup hot water
1 cup raw cashews
1 clove garlic, chopped
2 Tbsp nutritional yeast
1/2 tsp ground cumin
1 tsp chilli powder
1/2 tsp salt or to taste
1 Tbsp harissa paste or your favorite hot sauce
Directions
Add all ingredients to the blender, starting with only 3/4 cup hot water.
Blend until you achieve a smooth, creamy consistency, adding more water as needed.
Variation And Extra Ideas
You can swap out chili powder and add freshly chopped peppers if you like a bit more of a kick. As far as variations to the recipe as it is, we do recommend you stick to it. It's an easy Cinco de Mayo recipe that's already so tasty!
Storage Tips
Store in a jar or any container with a lid. Do consume within a few days of making this dip. We recommend finishing freshly made dip!
Nutrition Facts
Cashews are high carb and fiber-filled nuts. They're also good sources of protein!
Benefits Of Recipe
It's vegan queso dip that'll appease the cheesy lovers and feed the dairy intolerants. No need to go the extra mile and serve up 2 separate dips!
Mexican Style Quinoa Salad
Quinoa is a great to any plant-based Cinco de Mayo spread. It's a complete protein that's high in fiber and naturally gluten free. We love this Mexican style quinoa salad as a side dish, burrito filling, or mixed with leafy greens. 
If you're short on time, you can prepare the quinoa and dressing the night before and store in your fridge. That makes it an easy Cinco de Mayo recipe to manage if you're in charge of cooking duties!
Ingredients
1 cup quinoa, uncooked
2 cups water
1 15-oz can of black beans, rinsed
1 15-oz can sweet corn
1-pint cherry tomatoes, halved
1/4 large red onion, minced
Dressing
1/3 cup olive oil
1/4 cup chopped cilantro, fresh
1 tablespoon apple cider vinegar
1 lime, juiced 
1/2 teaspoon cumin
1/2 teaspoon chili powder
1/2 teaspoon garlic powder
1/2 teaspoon honey
A pinch of smoked paprika
1/8 teaspoon salt, or to taste
Directions
Cook quinoa in water and set aside to cool.
While the quinoa is cooling, combine all dressing ingredients in a mason jar and shake thoroughly.
Mix black beans, sweet corn, cherry tomatoes, and red onion into the quinoa.
Pour in the dressing and mix again until well distributed.
Serves six.
Variation And Extra Ideas
If you have fresh ingredients available, by all means, swap out the canned beans and corn. One tip we have is to stick to the chopping board. We don't think it necessary to use the food processor to prep the cilantro or onions. Roughly chopped can do as it is a rustic recipe.
Storage Tips
Avoid mixing the salad with the dressing if you know you can't finish it. This serves six, so keep that in mind! Keep separate until you serve it up again - and do serve up leftovers within a couple of days.
Nutrition Facts
Quinoa is rich in antioxidants that could help prevent heart and other organ damage. It's also a fantastic source of fiber which can aid in digestion. 
Benefits Of Recipe
This recipe is a generous serving of salad. It's a healthy and easy Cinco de Mayo recipe that allows you to focus on making your main course absolutely perfect.
Black Bean Veggie Enchiladas
For a plant-based recipe that makes a banging main course, black bean enchiladas are always a Cinco de Mayo hit! These vegan enchiladas are extra tasty with a dollop of fresh, spicy guac or a melty drizzle of cashew queso from the recipes above.
While it would seem daunting and seem like a not-so-easy Cinco de Mayo recipe, it's one that is its own reward in flavor! That's why it's preferred to follow the ingredient list and not skip out on any of the seasonings. You want a flavorful feast and this is what that delivers!
As the main course, you're going to want to take your time and prepare it with TLC, just like family cooks always do. Don't just leave the enchiladas to cook in the oven and just wait for the timer to set, make a habit of checking on them! They're your little food babies and need watching over.
The end result? A lip-smackingly delicious and healthy Cinco de Mayo recipe worthy of praise!
Ingredients
3 Tbsp olive oil
3 Tbsp flour (or gluten-free flour blend)
1 Tbsp ground chili powder (or to taste)
1 tsp ground cumin
1/2 tsp garlic powder
1/4 tsp dried oregano
1/4 tsp salt, to taste
2Tbsp tomato paste
2 cups vegetable broth
1 tsp apple cider vinegar or distilled white vinegar
A pinch of ground black pepper
Enchiladas
2 cups enchilada sauce
2 Tbsp olive oil
1 small red onion, chopped
1 red bell pepper, chopped
1 bunch of broccoli or 1 small head of cauliflower, sliced into bite-sized pieces
1 tsp cumin
1/4 tsp cinnamon
5 cups baby spinach
1 15 oz. can black beans, rinsed
1 cup plant-based cheese shreds
1/2 teaspoon salt, to taste
Freshly ground black pepper, to taste
8 whole wheat, corn, or gluten-free tortillas 
Directions
First, prepare the enchilada sauce by warming the oil over medium heat. Once the oil begins to sizzle, add the flour and spices. Whisk vigorously for about one minute or until the blend becomes fragrant and slightly deeper in color.
Add tomato paste and vegetable broth, then reduce to simmer. Cook for 5-7 minutes or until sauce thickens. Remove from heat, then add vinegar, pepper, and salt. 
For the enchiladas, preheat your oven to 400 degrees F. In a large skillet over medium heat, warm oil, add onions, and sauté until tender. Add bell peppers and broccoli or cauliflower, then reduce to low heat and cook for 8-9 minutes or until veggies are softened and starting to brown.
Add cumin, cinnamon, and spinach. Stir until the spinach has wilted. Next, transfer the contents of the skillet to a mixing bowl. Add black beans, vegan cheese shreds, and 2 Tbsp enchilada sauce. This will be the filling of your enchiladas!
To assemble the enchiladas, grease a large baking pan and pour 1/4 cup enchilada sauce into the bottom of the dish, coating it evenly. Begin scooping enchilada filling into the tortillas and form them into wraps. Place each wrap into the pan, forming tight rows. 
Once the pan is full, pour the remaining enchilada sauce and sprinkle cheese shreds over the top. Then, bake for 20 minutes or until golden brown. Cool for 10 minutes before serving. Garnish with fresh cilantro if desired.
Variation And Extra Ideas
Use any tortilla you like or any flour you like. Gluten-free options are welcome. As for the cheese, you can follow the recipe or just use whatever you prefer.
You can also skip the making of enchilada sauce and get store-bought if you're pressed for time. But if you do want to make this recipe as a whole, you won't regret it.
Storage Tips
As a generalization, fresh enchiladas can be stored in the refrigerator for about 5 days. That also depends if they're properly stored. That means each enchilada needs to be wrapped in plastic wrap or aluminium foil. You also have to make sure that you cover them up in storage!
Nutrition Facts
This one is indeed a healthy Cinco de Mayo recipe. Full of veggies like spinach and broccoli, this recipe gives you Iron, Calcium, Magnesium, Potassium, Kitamin K, Vitamin B6, Vitamin B9, and Vitamin E.
Benefits Of Recipe
It's a plant-based take on a classic recipe. If you'd like to add protein, they go for it! Otherwise, this recipe is one for the veggie lovers.
Little West Watermelon Margaritas
Finally, no healthy Cinco de Mayo recipe list would be complete without a refreshing beverage! Celebrate this holiday with a watermelon margarita! 
At Little West, we love making this watermelon margarita from NY Times Cooking -- but we've modified the recipe to include The Quench for a healthy, anti-inflammatory twist. (Using cold-pressed juices in cocktails helps your body replenish vitamins, minerals, and electrolytes as you drink, plus there's no added sugar so you're less likely to experience a hangover.)
Plus, this watermelon margarita is an easy Cinco de Mayo recipe that you can follow. It's a refreshing drink that doesn't need too much to be tasty!
Ingredients
1 1/2 oz. tequila
1/2 oz. Cointreau
6 oz. Little West The Quench
Finely ground pink sea salt or Tajin seasoning
Fresh lime or watermelon slices for garnish
Directions
Pour sea salt or Tajin into a shallow bowl or on a plate, then spread out to evenly cover the bottom. Moisten the rims of your margarita glasses and press them down, twisting gently until the rims are lightly dusted.
In a shaker filled with ice, combine liquid ingredients. Shake 3-4 times, then pour into glasses. Garnish with a slice of fresh lime or watermelon. 
Variation And Extra Ideas
For an alcohol-free "mocktail" version, use a splash of Orange Juice instead of Cointreau and substitute pickle juice or tonic water for tequila. 
Storage Tips
Keep it in the fridge until ready to drink. 
Nutrition Facts
The Quench contains potassium, Vitamin B1, calcium, and iron
Benefits Of Recipe
This recipe makes a devilishly delicious drink a little healthier thanks to the addition of The Quench!