Healthy Thanksgiving Recipes We Love
Published Date: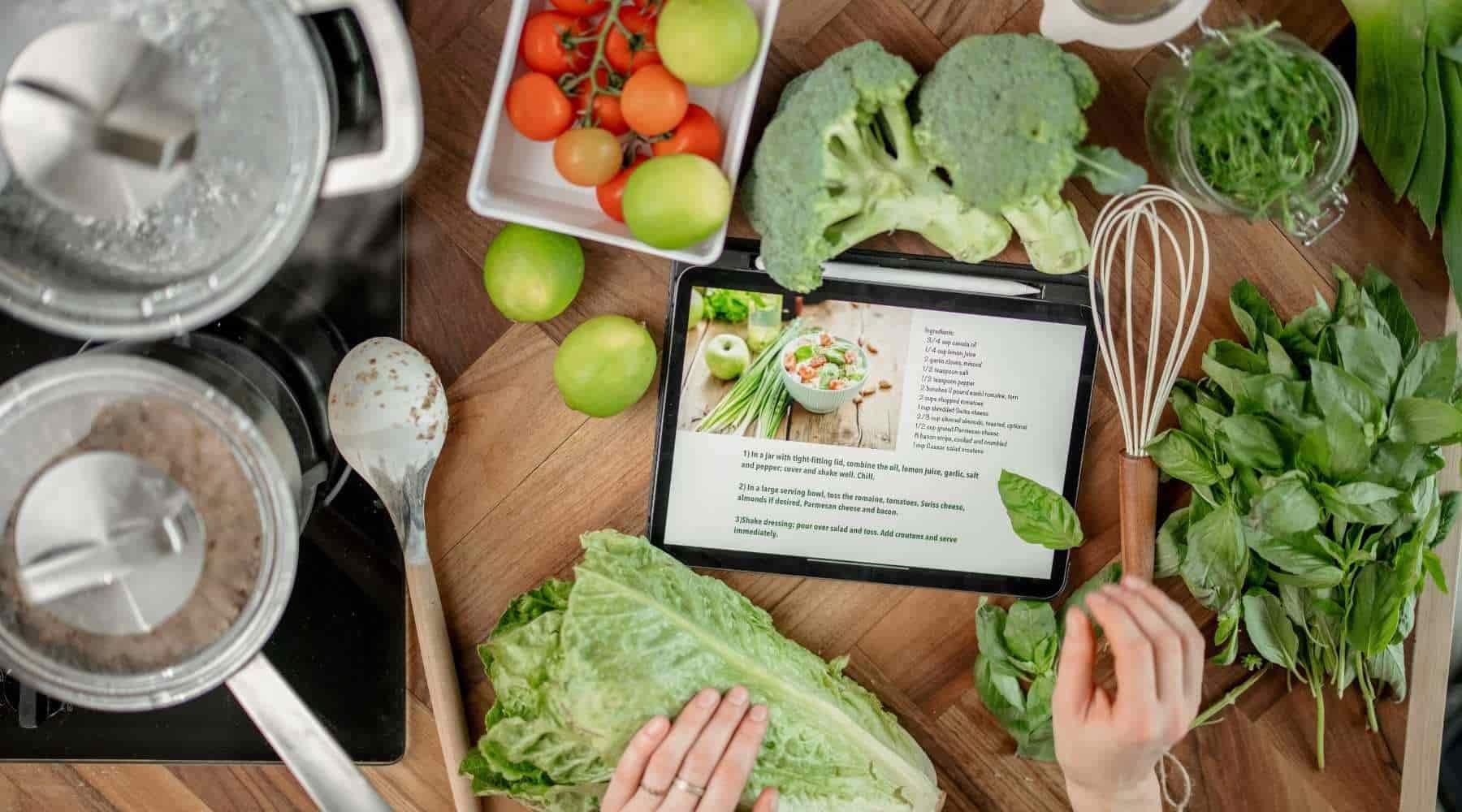 Thanksgiving is pretty much always around the corner! As we gather with our loved ones to celebrate the holiday season, it's a perfect time to share home-cooked meals with savory sides and delicious desserts. But just because you're indulging doesn't mean you can't be healthy! 
Thanksgiving can be a lot of hassle, with so much prepping, cooking and family visiting. That is why we love to deliver recipes that are not complicated to make. Our recipes are also great for vegetarians and are easy to make vegan as well - no one should miss out on Thanksgiving deliciousness. 
At Little West, we love sharing healthy recipes everyone will love. Whether you're hosting a big gathering or attending a small potluck, these Thanksgiving recipes will be a hit. Try our favorite cranberry sauce, cauliflower mash or roasted pumpkin with delicious toppings. And you must always save room for dessert! Our delicious dairy-free pumpkin pie will be worth the wait. 
Making these delicious recipes for your Thanksgiving dinner? Be sure to take a photo and share with us on our social media - we love to see it!
Cass' Cranberry Sauce
Cranberry sauce is a Thanksgiving staple. This cranberry sauce recipe from our cofounder Cassandra Troy is sweet yet tangy, bursting with fresh cranberries and citrus flavor from Little West Orange Juice. It's also high in vitamin C and antioxidants. 
This Cranberry Sauce is easy to make and use with other meals as well - if you happen to have any leftovers. Use in sandwiches or with roast dinners, for example. 
Ingredients
1 12 oz. bag of fresh cranberries, rinsed
1/4 cup water
3/4 cup Little West Orange Juice
1/4 -1/2 cup maple syrup or monk fruit sweetener 
1 stick cinnamon (or 1/8 tsp ground cinnamon)
Directions
Combine all ingredients in a saucepan. Bring to a boil, then reduce heat to a simmer.
Simmer uncovered for 12-15 minutes, stirring occasionally, until cranberries start to pop and the mixture begins to thicken. 
Mash until desired consistency. If you prefer a sauce with no chunks, allow the sauce to cool, then pour into your blender and pulse until smooth.
Storage
This cranberry sauce can be prepared several days before your holiday dinner. Simply store in an airtight container and refrigerate.
Troy Family Cauliflower Mascarpone Mash 
If you're looking for a substitute for mashed potatoes, try this cauliflower mash made with roasted garlic and mascarpone. This recipe is delicious and easy to make. Cauliflower is high in fiber, B vitamins, and vitamin K. It's also lower in carbohydrates than potatoes, making this recipe a healthier Thanksgiving alternative that's keto friendly.
Ingredients
2 large head cauliflower (cut into 2 inch pieces)
1/3 cup olive oil 
1 garlic bulb (you'll only use part of it, but roast the whole thing)
1/2 cup mascarpone cheese
2 Tbsp chives (finely chopped)
Salt & Pepper to taste
Directions
Heat oven to 400 degrees F.
Toss cauliflower with olive oil, salt, and pepper. Lay out on a large baking sheet lined with parchment paper.
Cut 1/4 inch off the top of the garlic bulb so you can see the cloves. Put the garlic bulb on a piece of foil with a touch of olive oil. Wrap the foil around the clove, then place on the baking sheet with the cauliflower. 
Roast the cauliflower and garlic until slightly golden and tender, about 45-55 minutes. Toss halfway through for even baking.
Put cauliflower, 2-4 roasted garlic cloves, and mascarpone cheese into a food processor or blender with a tamper for mixing. Blend to desired consistency.
Add more salt and pepper to taste, and either milk or olive oil if needed to achieve desired consistency. 
Transfer to a serving bowl, sprinkle with chives and an extra drizzle of olive oil, and serve. 
Storage
Store in the fridge for up to 5 days. You can also freeze it for upto 3 months!
Roast Pumpkin with Pistachios and Pomegranate
There might be pumpkin in your dessert, but we love to have it on the dinner table too! Pumpkins being in season during thanksgiving makes them the perfect ingredient for both sweet and savory recipes. Did you know that pumpkins are highly nutritious and particularly high in vitamin A?
Ingredients
700g of pumpkin or butternut squash
4 Tbsp olive oil 
1-2 Tbsp of spices (thyme, cumin, tarragon)
4 Tbsp slivered pistachios
Sea salt and black pepper
A small pomegranate
Directions
Preheat the oven to 400°F. 
Scoop out the seeds of the pumpkin or butternut squash before slicing them into thin, 1 cm thick segments. Lay the pieces on a baking sheet and brush with olive oil. Season with salt and pepper and additional spices, such as thyme, cumin and tarragon, if wanted. 
Cook in the oven for around 30-40 minutes, until the pumpkin or butternut squash is soft and bright orange. While in the oven, cut the pomegranate open and gather the seeds in a separate bowl with the slivered pistachios.
When out from the over, serve on the plate and top with pomegranate seeds and slivered pistachios. 
Storage
Store in the fridge for up to 5 days. You can also turn the leftover pumpkin or butternut squash into a soup. We don't recommend freezing this meal. 
Dairy Free Pumpkin Pie
Finally, there's dessert. Let's face it, there's no better Thanksgiving dessert than pumpkin pie. At Little West, our favorite version of this classic recipe uses coconut milk for a rich flavor that's dairy free. We also use maple syrup and coconut sugar instead of refined sugars. If you're serving guests who can't have gluten, you can also use a gluten-free pie crust.
Ingredients
19 inch pie crust (unbaked)
1 16 oz. can pumpkin (approx. 2 cups)
1 13 oz. can coconut milk or cream
2 eggs
1/2 cup maple syrup
1/2 cup coconut sugar
1/2 tsp. cinnamon
1/2 tsp. ginger
1/2 tsp. nutmeg
1/2 tsp. allspice
1/2 tsp. ground cloves
1/2 tsp. salt
Whipped coconut cream (optional garnish)
Directions
Preheat your oven to 425 degrees F. 
In a large mixing bowl, combine pumpkin, coconut milk, eggs, maple syrup, coconut sugar, and spices. Blend with a mixer at medium speed until well combined.
Pour pumpkin filling into pie crust and place on the oven rack. Bake for 15 minutes at 425 degrees F. Then, turn the temperature down to 350 degrees F. Bake for another 35 minutes or until the filling sets.
Allow the pie to cool and serve with whipped coconut cream.
Storage
Store in the refrigerator for up to 4 days. This pumpkin pie is also suitable to freeze as well. Make sure to wrap well before freezing so the integrity or taste won't get affected. 
Happy Thanksgiving from Little West!
We hope you and your family will love these healthy Thanksgiving recipes as much as we do. On behalf of everyone at Little West, we wish you a happy, healthy holiday. Cheers!