Recipe: Homemade Hot Cider With Gingersnap Juice
Published Date: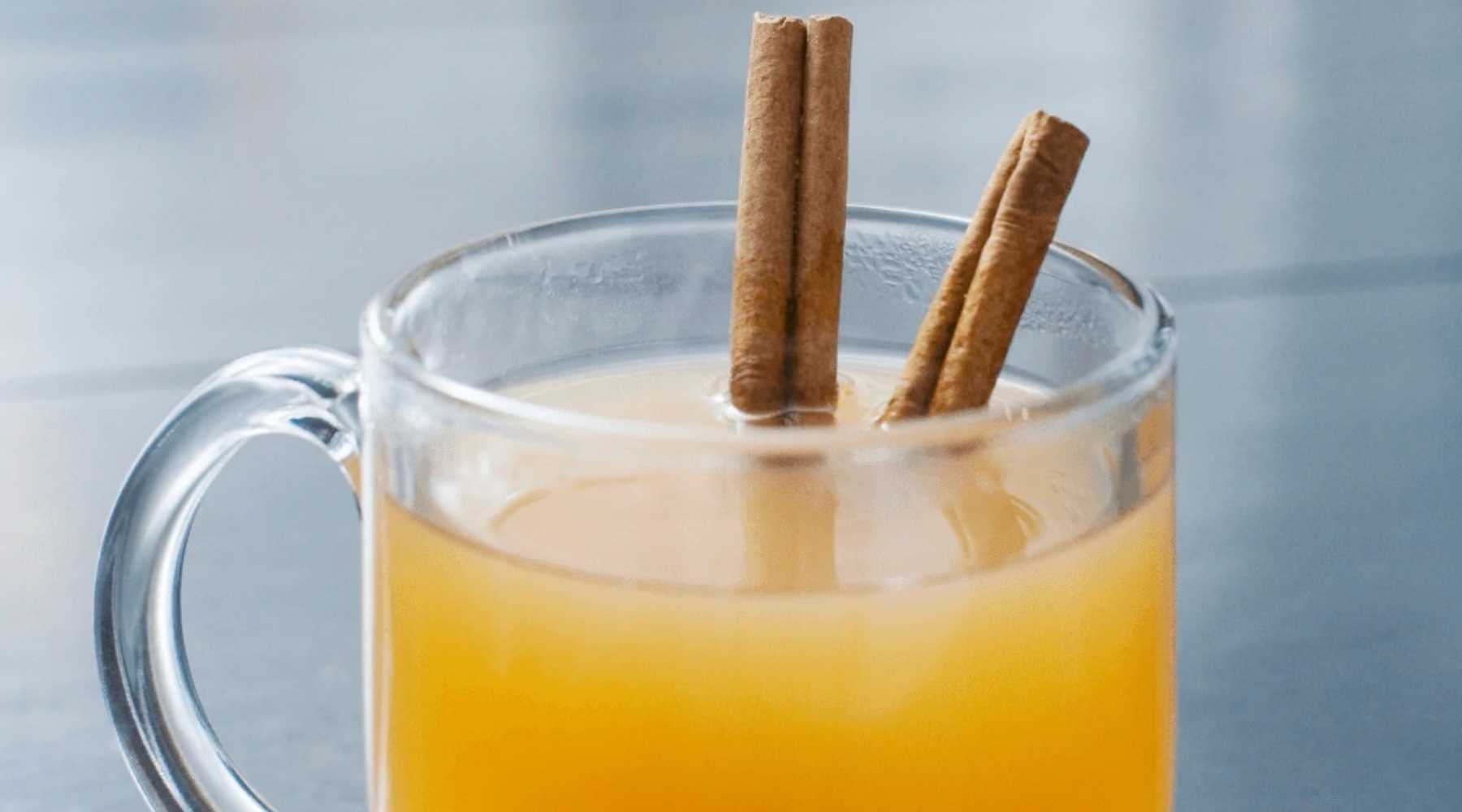 Feeling the temperature drop outside? It's the perfect time to enjoy a hot beverage and relax yourselves. This homemade hot cider recipe with gingersnap juice will help you do just that.
If you haven't had the chance to taste this delish drink, this is your cue to make it at home, find a chair by the window, and enjoy the drink in its purest form.
The drink is perfect for enjoying along with your family. It's got the tiny hinge of the spices combined with the health benefits of apple cider. The drink is rich with anti-oxidants and helps combat inflammation in your body.
With that said, if you are planning to prepare apple cider at home using store-bought apple juices, keep in mind that these store-bought apple juice packets go through a lot of processes. To make it taste better, the brands add in a number of artificial flavorings, colorings, and whatnot. 
So by the time the juice reaches you, it's a watered, sugary version of apple juice. But don't you get thrown off by this. For this recipe, we have used our gingersnap juice that's extracted from fresh fuji apples and green apples. To this, we have added some ginger root that gives the juice a special spicy kick that you will love.
Now you have an idea of what to expect from this drink, let's get straight to the recipe.
Ingredients Required:
2 bottles of Little West Gingersnap Juice
1 Cinnamon Stick (approximately 2 inches long)
Juice from 1 or 2 Orange(s) (or use 4-5 Tablespoons of Little West Orange Juice)
Peel from 1 or 2 oranges
1 or 2 cloves
1 Star Anise
Directions:
The recipe is simple and straightforward.
Take a medium-sized pot. To it, pour the Little West Gingersnap juice and the freshly squeezed orange juice.
Now add the cinnamon sticks, the orange peels, clove as per your taste, and the star anise.
Let this concoction simmer on a low to medium flame for about 5 to 10 minutes. Stir the pot with a ladle and ensure the mixture doesn't fully boil. 
Now turn off the heat and let the concoction sit alone for about 5 minutes. Then, sieve it through a cloth to get rid of the spices and the fruit peels.
When the mixture is completely cooled, transfer it into your favorite mugs, garnish with some long cinnamon sticks and enjoy.
How To Serve?
The drink can be served as it is while it's slightly hot, or you can pop it into the fridge and enjoy it as an iced drink. You can even add it to your favorite iced teas if you feel the spices are a bit overpowering. This would make a fun drink to enjoy with your friends.
You can also add this delicious drink to your brunches, and the drink goes well with some berry-based bread. 
We will tell you what would make a happy brunch – some of this homemade cider (in its cooled or chilled form) along with some cranberry or blackberry jam smothered on a baguette slice.
Additionally, to make this drink even more interesting, you can also make a cocktail with this homemade cider as a base. To make this, once the hot cider is all cooled, add in one ounce of your favorite spirit, which could be bourbon, brandy, or spiced rum.
Storage tips
Once cooled, you can store this drink in your refrigerator and later serve it as a chilled version. If it's too cold, this homemade hot cider can be kept outside. 
But when you do that, make sure all the spices are removed from the mix. The longer the spices stay in the drink, the stronger the flavor will be.
Nutrition facts
The above ingredients let you prepare three full mugs of homemade hot ice, and each of the mugs has just 108 calories in it.
Saturated Fat - 0.5g
Cholesterol - 0mg
Sodium - 8mg
Total Carbohydrate - 26.7g
Dietary Fibers - 2.2g
Total Sugars - 21.3g
Protein - 0.6g
Benefits Of This Homemade Hot Cider Recipe With Gingersnap Juice
This homemade hot cider is rich in flavonoids from the gingersnap juice and is great for your body. It aids the body in fighting off cell damage and free radicals, thereby lowering the chances of cancer, heart disease, and some type of diabetes. The polyphenols, which are found in the gingersnap juice, help combat inflammation.
Besides, the orange peel extracts contain polyphenols which are proven to be effective in fighting type 2 diabetes and Alzheimer's disease. It also has anti-cancerous properties because of the presence of a chemical component called limonene.
In a nutshell, the drink is an elixir for your taste buds and is a storehouse of powerful antioxidants that your body needs. So what's stopping you from preparing this at home? It takes a maximum of 20 minutes to prepare, and you have a wonderful drink that is equally delicious in its hot and chilled form.