The Top Three Juices For Your Mimosas
Published Date: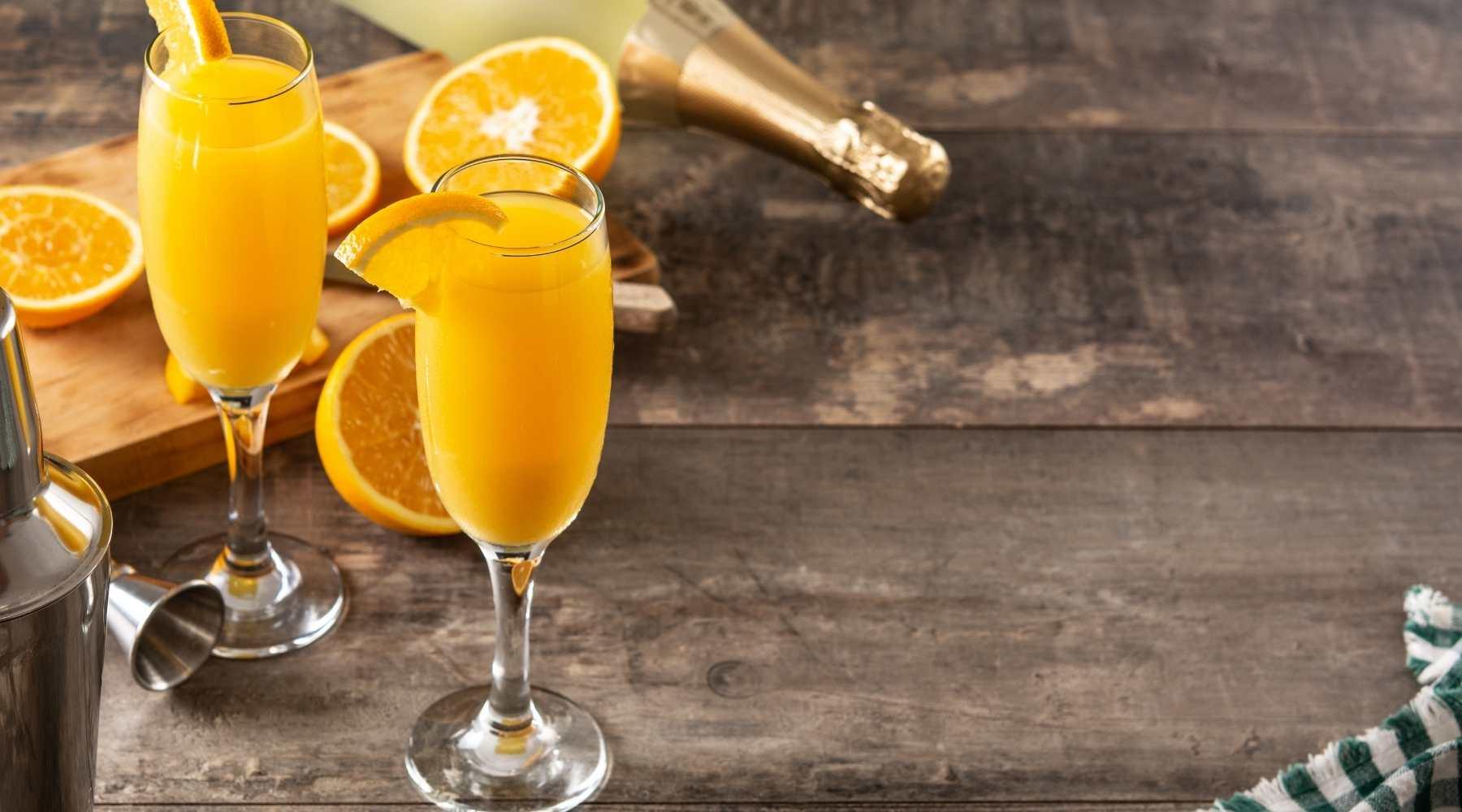 Mimosas bring out the best in cocktails. Not only are they a great excuse to drink champagne, but they're also fun, easy to make, and super versatile too! While we think they're the perfect drink for celebrating, they also do well during summer BBQs, bottomless brunches, and picnics.
For those of us who might be new to mimosas, what exactly are they? Mimosas are simple (yet delicious!) cocktails consisting of two ingredients, usually a sparkling wine and some kind of citrus juice. They're fresh, sharp, and zesty - making them especially refreshing during summer.
Mimosas taste so good, and they're so simple to make, we think that everyone should know how to put one together. Here, we take a look at the best juice for mimosas from our collection of cold-pressed juices. Our nutritious cold-pressed juices are the perfect pairing for making the tastiest mimosas, creating an excellent cocktail you'll find hard to resist!
Take a look at our top 3 juices to mix with your mimosas, and read on to get more top tips on how to make the perfect mimosa.
Go Classic with Cold-Pressed Orange Juice!
If you're looking to make a typical mimosa cocktail, you'll need nothing less than the best orange juice for mimosas. Little West's Orange Cold-Pressed Juice uses fresh, locally grown oranges that are cold-pressed, giving you all the goodness you can get from the fruit.
Our vibrant, zesty OJ is full of nutrients and devoid of added sugars, sweeteners, preservatives, and concentrates. It truly is the best orange juice for mimosas around. We know that when you're making a cocktail, nutritional value may not be the first thing that comes to mind, but it's good to know that you're making it as healthy as possible!
To make your classic mimosa, you'll need a champagne flute, dry sparkling wine, and some of our Cold-Pressed Orange Juice. If you're making a mimosa for the first time, make it simple by filling half the glass with juice and half the glass with your chosen alcohol. You can adjust amounts depending on how strong you like your drink! 
Also Read - Health Benefits Of Drinking Orange Juice
Quench your Mimosa Thirst!
If you're partial to a sweeter cocktail, try making your mimosa with The Quench With a tropical medley of watermelon, strawberry, mint, and lime, this cold-pressed juice will elevate your mimosa to a high standard of summer cocktails.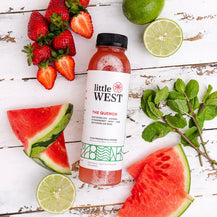 Watermelon · Jicama · Strawberry · Mint · Lime · Watermelon Rind
$8.50
It's the best juice for mimosas in terms of making the cocktail as refreshing as it is delicious. With hydrating watermelon and high levels of electrolytes, this fruity mimosa will quench your thirst in hot, dry weather (but remember to drink water too - mimosas sadly can't replace water!).
Just like the classic mimosa, take your glass and fill it with 50% sparkling wine and 50% juice, or however you prefer your ratios. It couldn't be easier!
Tequila Sunrise? More Like a Mimosa Sunrise!
Take your classic mimosa and have the best orange juice for mimosas - with a twist! Our Sunrise Cold-Pressed Juice is the perfect pairing for your sparkling wine cocktail. Oranges, carrots, and coconut water will bring sweet and invigorating flavors to your mimosa.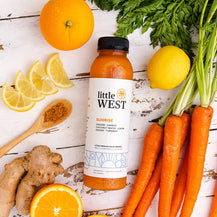 Orange · Carrot · Coconut Water · Lemon · Ginger · Turmeric
$8.50
This cold-pressed juice is the best juice for mimosas if you love a bit of heat. Ginger and lemon bring a fiery dimension to the flavor profiles of this juice, making it a real cocktail to remember! We also love it for its healthful ingredients, like turmeric. 
To prepare your 'mimosa sunrise,' follow our previously mentioned steps, by filling your glass with your preferred ratios of wine to juice. 
Top Tips for Tasty Mimosas 
Want to ensure that your mimosas taste as delicious as possible? Follow our tips to create the best mimosas around!
Go for dry wine
It might seem like a simple tip, but we think that going for a drier sparkling wine makes mimosas taste better. The dryness complements our naturally sweet juices better!
Chill your wine and your juice
No one wants lukewarm mimosas. The best way to serve these cocktails is chilled. Before putting your cocktail together, make sure your wine and your juice has been in the fridge for at least 30 minutes so you can feel refreshed and satisfied. 
Chill your glasses too!
Yep! If you want your mimosas to be super chilled, place your champagne flutes in the fridge too. Avoid using ice in these drinks, as it can make the drink become flat much faster.
Mix and match your Little West Cold-Pressed Juices
Make your own version of the cocktail by mixing together some of our best juices for mimosas! Be creative and mix your favorite Little West Cold-Pressed Juices to make a bubbly explosion of flavor with each sip.
We recommend mixing our Cold-Pressed Orange Juice with The Quench for a super summery cocktail. It's a great one for those of us who have a sweet tooth!
Or, if you're not into sweet drinks, try adding our Gingersnap to our Orange Juice to give your mimosa a bit of a kick. If you're feeling wild, make a classic mimosa, and add in some of our Fireball!
Sit Back, Relax and Sip your Mimosa
If mimosas aren't already in your cocktail repertoire - they should be! They're super simple, and you can get as creative as you like with our wide range of delicious, cold-pressed juices. And if you can make your mimosas healthier, why wouldn't you? By using our tips, tricks, and of course our best juice for mimosas, you'll have delicious, and surprisingly nutritious cocktails in no time.
If you're seeking a comprehensive approach to wellness, consider our juice cleanse options. Additionally, our juice subscription ensures a convenient supply of nutritious choices.