Best Juices For New Moms
Published Date: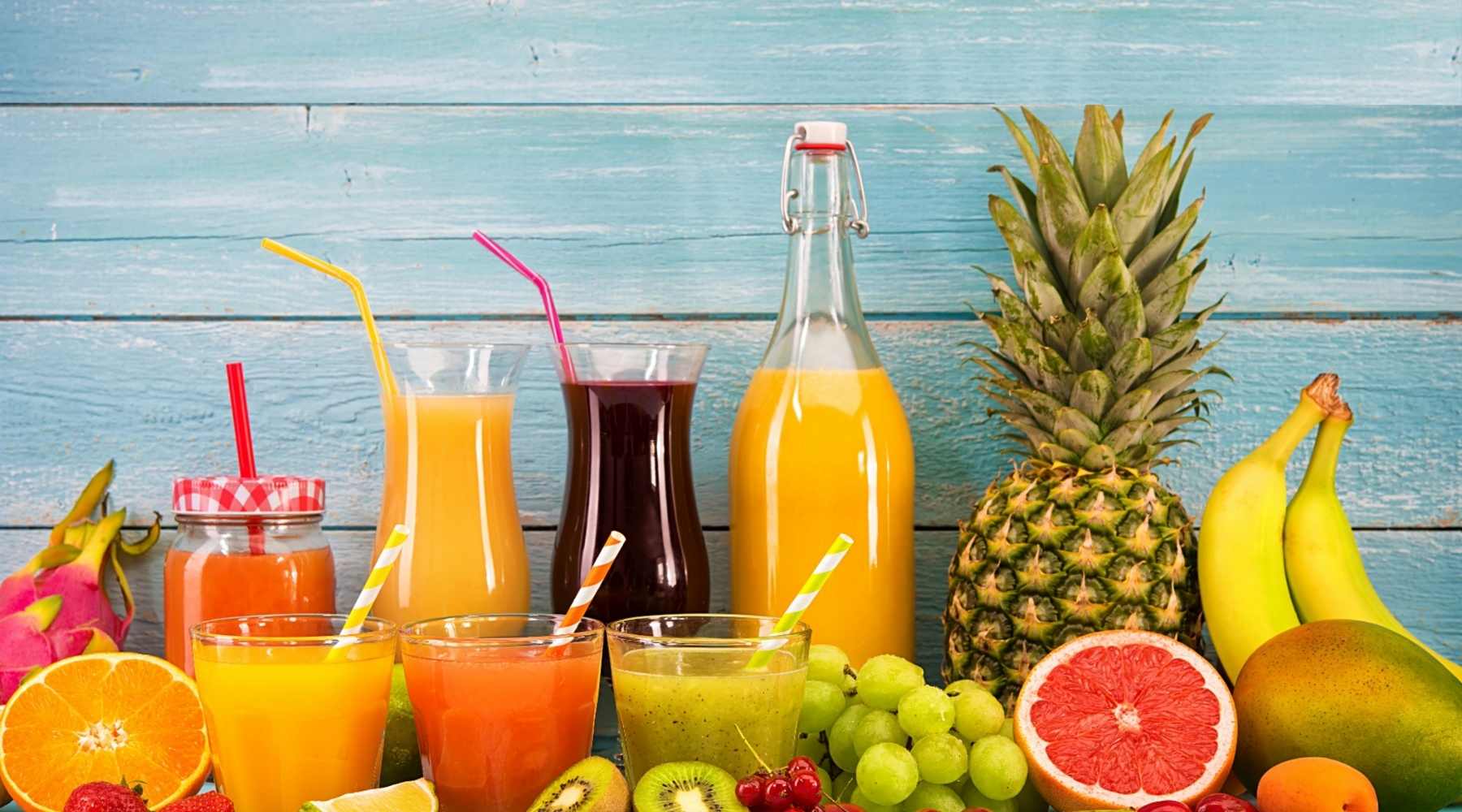 Are you a new mom and wondering what juices will deliver you a powerful dose of essential nutrients? Want to know if there are juice cleanse benefits for new moms? You've come to the right place! Little West is here to give you guidance at this exciting new time of your life. 
Is a juice cleanse healthy for new moms? Well, the answer is no. At this time in your life you should not be restricting food and replacing it with juice. 
HOWEVER, deliciously fresh and cold pressed juices can make an excellent part of a new mom's diet. We're here to offer some top tips on juices for early motherhood that will keep you and your little one smiling from the inside out.
You've been on an amazing journey and the important thing now is to look after your (and your little ones!) well-being. We know you're probably feeling a little overwhelmed with all the advice flying around, so we want to share some advice on the best juices for a cleanse that does not replace food but complements your diet.
Our Top Juices For New Moms
Your little bundle of joy has arrived and you want to know how to make sure you're getting the best nutrition possible. Hydration is SO important when you're a new mom and cold pressed juice will hydrate whilst also delivering plenty of essential vitamins. 
Drinking fresh juice as a new mom is an excellent way to get all the nutrients you need. You might not be able to get full-on juice cleanse benefits at this time, but trust us, that doesn't matter! Let's face it, you're already glowing.
When you're a new mom, we recommend consuming juice as part of a balanced diet. Remember you need a healthy whole-food diet that brings a nourishing blend of fiber, protein, healthy fats, vitamins, minerals, complex carbs, and Omega 3's. Your body has gone through so many changes over the past year and breastfeeding puts even more demands on it. You need to get enough calories to care for yourself and your baby.
So once again - is a juice cleanse healthy at this time? Nope! But we recommend having 1-2 servings of juice per day to complement a balanced diet.
Here is a list of the juices we recommend drinking as a new mom: 
Orange Juice
Good old orange juice is as important as a new mom as it usually is! It's incredibly rich in vitamin C, which is thought to be essential for boosting your immune system at this time. Orange juice also contains lots of carotenoids, which may help soothe your skin when you need it most. A list of the best juices for new moms has to include the humble orange juice if you ask us!
Carrot Juice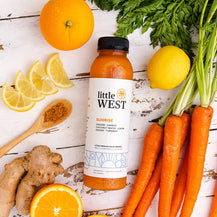 Orange · Carrot · Coconut Water · Lemon · Ginger · Turmeric
$8.50
Carrots are another great ingredient in juices when you're a new mom. Our Sunrise juice combines carrots and oranges alongside a nurturing burst of ginger and turmeric. Carrots are a wonderful source of beta-carotene, which can look after your eyesight and your baby's eyesight. After all, if you're breastfeeding, your baby is getting plenty of those vitamins from you too.
Celery Juice
If you haven't tried celery juice yet, you're in for a surprising treat. Our celery juice combines fresh and crisp celery with tangy lemon and a dash of sea salt. When you're a new mom, celery juice is perfect for looking after your blood pressure and your joints. We know as a new mom it can be hard to remember to stay hydrated. Celery has high water content so it's a delicious way to make sure you always feel hydrated.
Gold'n Greens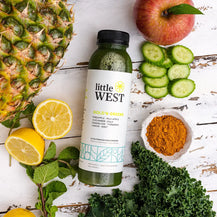 Pineapple · Fuji Apple · Cucumber · Kale · Dandelion · Turmeric · Lemon · Mint
$8.50
Yep, another green juice but this one is totally different. Our Gold'n Greens juice is packed full of sweet, ripe pineapple. Pineapple is not only bursting with vitamin C, but studies have proven it to be an anti-inflammatory that can also support healthy digestion. In fact, we consider pineapple to be an underrated superfood!
Check Out - 7 Best Juices to Boost Your Energy
A Final Note On The Benefits of Drinking Juice As a New Mom!
We've kept it short and sweet as we're sure you're busy enough as it is. To summarize, we think drinking juice as a new mom is an important way to give your body a boost. It is not safe to do a juice cleanse at this time, but you don't need all the juice cleanse benefits when you're going through so many changes and need a well-rounded, nourishing diet to look after you.
Juices are always a convenient and tasty way to meet your nutritional needs, whether or not you're a new mom. The bottom line is that you're at a time in your life when health matters even more than usual. After all, if you're breastfeeding, your diet is now affecting a little human too!
We hope we've helped you understand a bit more about the health benefits of drinking juice as a new mom. We've outlined a few of the best juices for new moms, albeit not a full detox-cleanse, just a supplementary boost!
And once more for those with bad attention spans: is a juice cleanse healthy for new moms? No - avoid doing a full juice cleanse, and complement a healthy balanced diet with delicious, fresh juices. If you're ever in doubt, you should of course consult a medical professional. And remember, there's no rush to get your pre-pregnancy body back - it's more important you're both healthy!
Our fresh and delicious cold pressed juices, available through our juice subscription will keep you both on the right path.