Give The Gift Of Health: Juice Kits For Everyone On Your Holiday Shopping List
Published Date: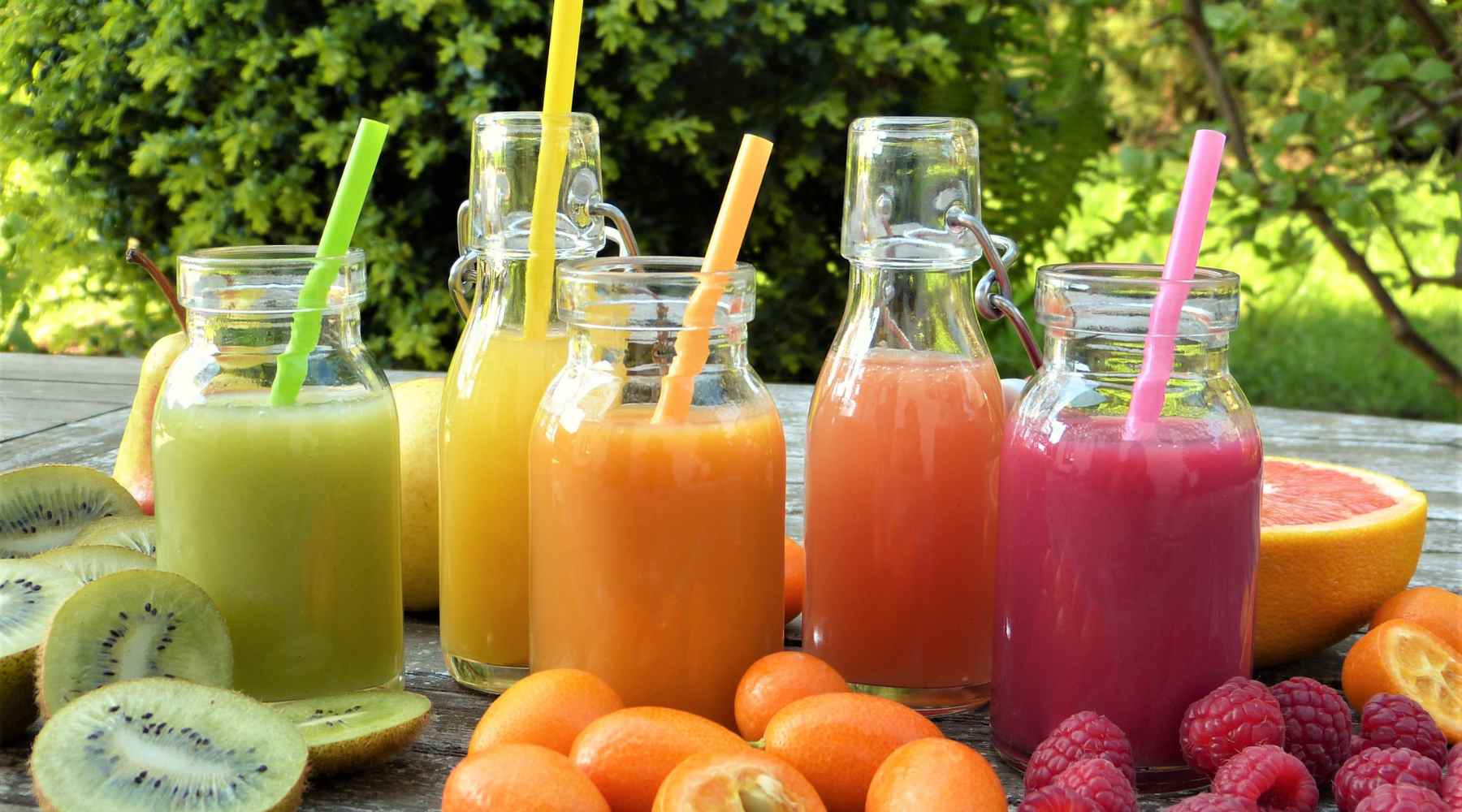 Looking for the perfect Christmas present for everyone on your list? Instead of another trinket or gadget, consider giving your loved ones an edible gift. Food and drink make thoughtful holiday gifts the whole family can share and enjoy together.
Juice kits make wonderful gifts because they're colorful, delicious, and healthy. You can choose from a variety of different kits for people with specific wants and needs. You'll definitely show your loved ones how much you know and care for them by giving a juice kit that feels tailor-made for their tastes.
Here are some great ideas for juice kit gifts for everyone on your list:
For the One Who Likes a Little Drink
It's the holidays and we won't shy away from a drink or two -- especially in the name of festivities! Since it's cocktail season, why not get your best bud a juice kit meant for mixing? This Healthy Holiday Cocktails & Mocktails Kit contains 14 juices to make your drinks extra tasty and healthy. 
Punchy apple and ginger juice, zesty orange and carrot juice, healthy pineapple cucumber juice, and refreshing watermelon juice can elevate any cocktail or mocktail! Add a splash to your favorite drinks and get a delicious burst of fruit and veggie flavor.
Celebration done and you have a bottle or two left over? The best thing to do is just drink the juices as they are. These juice blends are just downright refreshing, it's certainly what you'll need after a night out partying!
For the One Who's a Little Overworked
After a full year of working and grinding, our loved ones can get tired. Even though it's the holidays, they may still forget to take care of themselves. That's where you can come in. Pamper them with the gift of health through juice kits!
If you feel tired, you look tired. How about perking yourself up with a Glowing Skin Juice Kit? This kit brings you vitamin C, vitamin A, lycopene, and other bioactive compounds – all aimed to promote a clearer, brighter complexion. This particular juice cleanse kit contains 12 bottles that you can drink in a span of 6 days. Hopefully, your skin will get that glowing complexion!
Another juice kit we'd recommend to give to hard workers is the Anti-Inflammatory Juice Kit. A kit like this can help relieve the effects of inflammation. Hard physical labor or too much time at the gym could leave your muscles sore and aching. This can hopefully help with that!
For the One Who Always Gets Sick
We're all built differently. Some of us can walk through a rainstorm and feel just fine afterwards. But some of us end up with the sniffles! If you or your loved ones fall under the latter category, maybe consider getting an Immune Booster Juice Kit!
This pack contains 12 bottles of fruit and vegetable juices filled with essential nutrients to keep you in healthy condition. Even better, each bottle in this kit has around 2-4 pounds of fruits and vegetables! That sounds like just the thing to drink if you're feeling under the weather.
Since diet plays a crucial role in keeping you healthy, we strongly recommend an extra serving of fruit and veggies during this time of year by enjoying a juice kit!
For the One Who Likes A Little Bit of Everything
For the indecisive, for the one who wants to try everything… "The Classics" Sampler is just for you! With all the variety of juices available from Little West, you might wonder which one to try first. Here's the simple solution for that – try them all! 
"The Classics" Sampler juice kit has one bottle of each juice, with two bottles of our more popular flavors. All in all, you get 9 different flavors (14 bottles total) in one convenient little package. It's also a kit that we think is perfect for families.
With this, you're getting a peek into what makes Little West the best. All the juices in this kit have zero added sugars, preservatives, or additives. Our juices are never made using concentrates, and they're never watered down either. Think of this as an introductory, starter kit!
For the One Who Could Use a Refresh
If you have a friend ready to start the new year on a healthy high, you could help them along by giving them a detox juice kit. The deeply detoxifying Deep Detox Green Juice Cleanse Kit contains delicious, green superfood juices aimed to provide a more advanced cleanse.
You also don't have to commit a huge amount of time to follow this cleanse. This 14-juice kit is meant for a 2-day cleanse. During this short cleanse, you'll replenish vital nutrients and antioxidants in the body while giving your digestive system a much-needed refresh.
The Perks of Juice Kits
Now doesn't the gift of juice kits sound great? At Little West, you can find a kit for just about any reason. A reboot? An immune boost? A detox juice kit? Little West has them! Shop around and see what you like!
From the folks here at Little West, have a Merry Christmas and Happy Holidays!