5 Different Types Of Cleanses - Benefits & Risks
Published Date: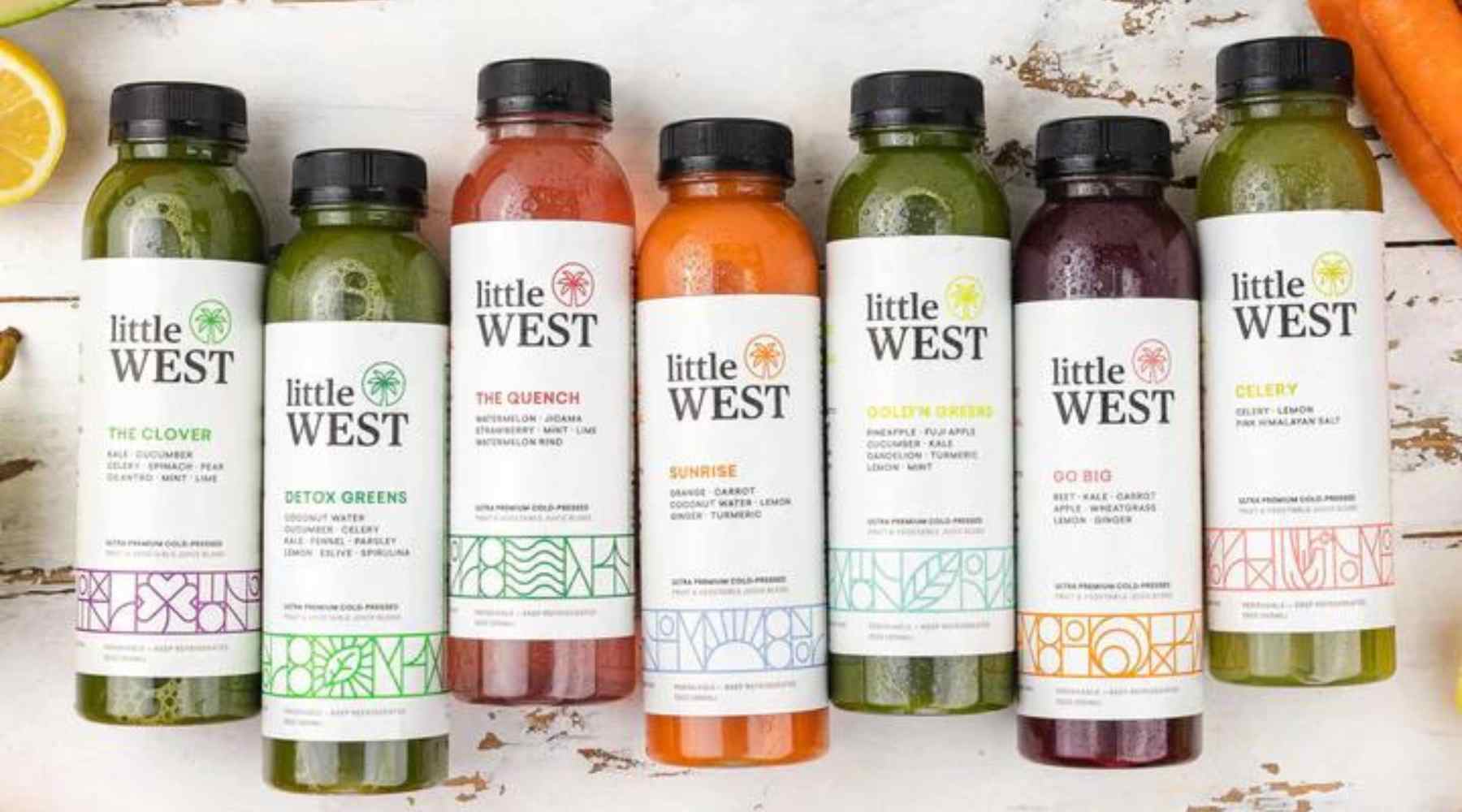 There are different types of cleanses aside from juice-related ones. They can vary from veggie to soup cleanses. At Little West, of course, we're all about the juice. We think juice cleanses are the best for a variety of reasons. They come in bottles so there's no need for any preparation (though you could still grab a glass to drink from if you like). Everything you need is in that one little package.
On top of convenience, juice cleanses also come in a variety of flavors. They're made with different kinds of fruit and vegetables so there's little likelihood that you'll be bored with them throughout your cleanse. 
2 or 3-Day Juice Cleanse
One of the most common types of cleanses is the 2 or 3-day cleanse. For most folks, a couple of days is enough to give their body a much-needed reboot. Also, this one is an easy cleanse to jump in on without the intense research as the others. However, we do recommend researching a bit before doing any type of cleanse – and, as always, if you have any health concerns or medical conditions please consult your doctor before doing a cleanse.
2 or 3-day types of detox cleanses are like basic cleanses. You aren't particularly looking for one hard-set benefit and are just trying it because you feel a little sluggish or slow. Essentially, you're just happy to be on a healthy cleanse that involves drinking your fair share of fruits and vegetables.
Deep Detox
We can't proceed with the different types of body cleanses without talking about the deep detox. This one particularly focuses on flushing out toxins from the body. It also aims to help out the digestive system. Deep detox cleanses work by providing hydration as well as nutrients and natural plant compounds, like antioxidants, that support the body's natural detoxification process and liver health.
With that said, a deep detox cleanse is helpful if you're trying to recover from excessive partying and holiday feasting. If you've just been on a vacation or holiday break, you may have been putting a lot of unhealthy food in your body and your digestive system is going on overdrive. A deep detox cleanse allows it to rest, only having liquids to take care of – but you're still getting vital vitamins and minerals in the process.
Low Sugar Cleanse
This is a dual-purpose type of cleanse! If you feel like you've been munching on more sweets recently, a low-sugar cleanse is ideal. Fruits and sometimes even vegetables do still have some natural sugar content. Getting a kit like this allows you to get all the nutritional benefits of juice without the extra sweetness.
A low-sugar cleanse is more likely vegetable-forward. With this, it also has detoxifying benefits. It can also help you feel lighter without the sugar crash. Drinking the juices in a low-sugar cleanse are also a great substitute for sodas and other sugary beverages, and over time may help reduce sugar cravings.
Check Out - A Guide To A Low Sugar Juice Cleanse
Weight Loss Cleanse
There are actually different types of cleanses for weight loss, but here we focus on juice-based ones. Generally, people find that they lose weight after they go on a cleanse, but often regain those pounds when they resume their normal eating habits. 
Instead of trying a crash-diet weight loss cleanse that makes outlandish claims, use your cleanse as a "reset" to kickstart healthier eating habits. After your cleanse, you'll feel lighter and more energized, so use that momentum to adjust your daily diet and make changes you can sustain. This will help with your long-term weight loss goals.
Immunity-Boosting Cleanse
Speaking of diets, many adults don't consume enough vegetables and fruits, which can lead to a weaker immune system. Among the different types of body cleanses this one may be the most beneficial in general since it aims to keep your body in overall good health and fighting-fit shape.
An immunity-boosting kit can be considered helpful in hydrating as well. It's important to remember to stay hydrated throughout the day you remember to hydrate throughout the day because proper hydration supports better organ function. Add some extra immune-boosting vitamin C and you can hit two birds with one stone with a cleanse like this!
Risks Of Going On Different Types Of Cleanses
Regardless of what type of juice cleanse you're going on, there's a risk of headaches, fatigue, and dizziness. Even though you're putting a lot of healthy stuff in your body, it can leave you feeling a little weak or brain-fogged. 
Our bodies are used to solid foods, so disrupting your normal caloric intake may lead to temporary discomfort. You may also feel less energy at first. This is normal and usually passes after the first day of your cleanse. However, if possible, we recommend doing your cleanse on a weekend or during a period where you can relax.
Also, remember to listen to your body. If you're really struggling, it's okay to break your fast with some healthy food such as fruit, veggies, or nuts. If you're a big coffee drinker and start to feel caffeine withdrawals, we suggest a cup of green tea or matcha.
Happy Cleansing!
A safe cleanse is a happy cleanse. Approaching your cleanse with a good amount of research and preparation will give you the best chance of achieving desired results. So when you're ready to grab some juice, Little West is here to help. Whether you're looking to reset your body, shed a few pounds, or simply enjoy a healthier lifestyle, our juice subscriptions provide a convenient and delicious way to achieve your goals. At Little West, we're committed to delivering the finest quality cold-pressed juices to your doorstep.