5 Anti Inflammatory Smoothie Recipes For a Healthy Winter
Published Date: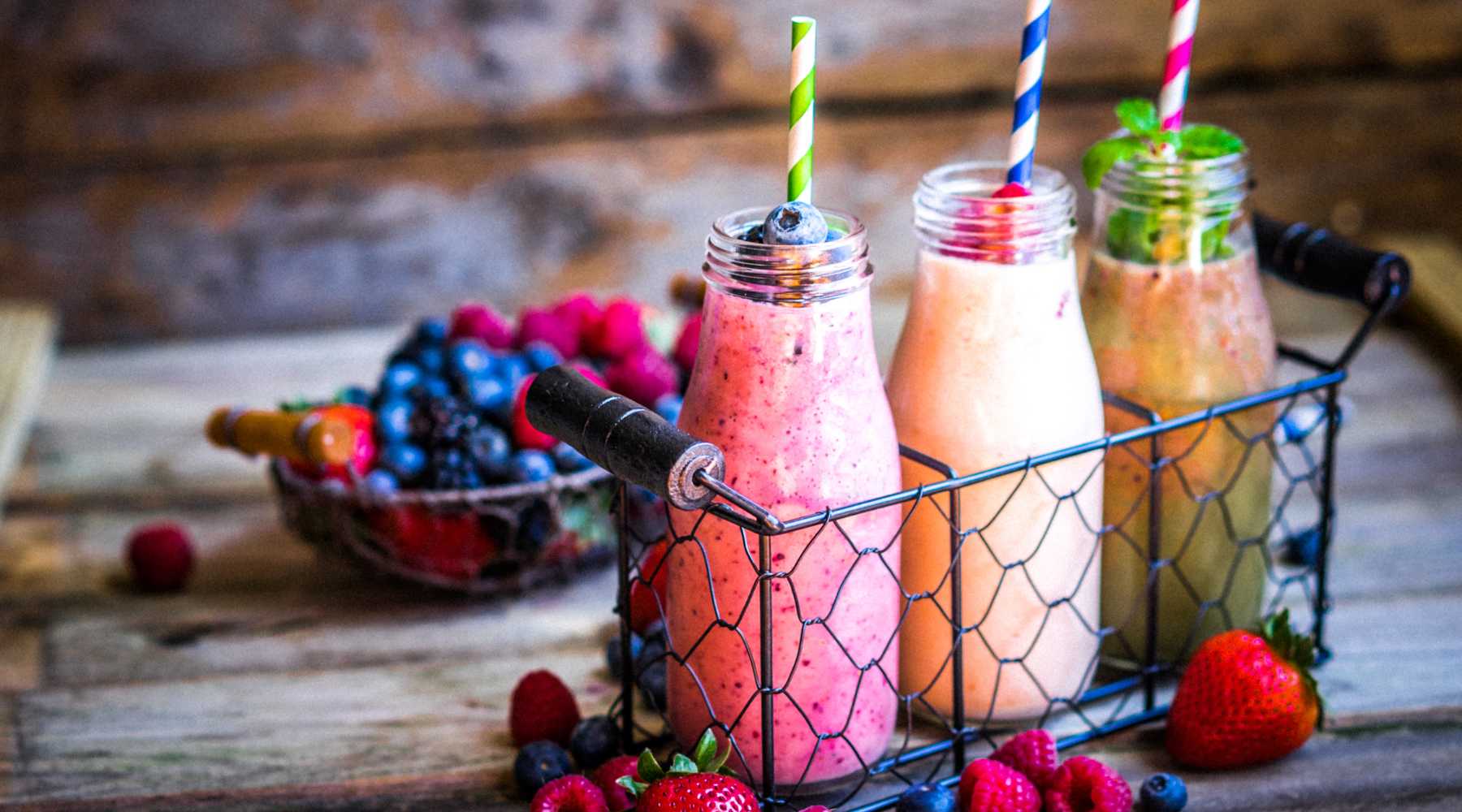 Winter is here and many of us are facing cold and dreary weather. Unfortunately, winter weather often comes with compromised health. Between common colds and the flu, there's always plenty of viruses and bugs going around this time of year. Maybe it's not cold where you are – lucky you! But for many of us, it's time to engage in a little more self-care than usual.
Today we're sharing some delicious, anti-inflammatory smoothie recipes to help you do just that. We'll show you how to make the best anti-inflammatory green smoothie and lots more. We also sell a range of nourishing cold-pressed juices that you can use as the liquid base for many of these amazing anti-inflammatory smoothie recipes, to give yourself an extra nutritional boost. 
Read on and take better care of yourself this winter!
What Is An Anti-Inflammatory Smoothie?
What makes a smoothie "anti-inflammatory"? By anti-inflammatory, we just mean that it contains lots of healthy ingredients that may help prevent and reduce inflammation in the body. Inflammation can contribute to a vast range of health problems including poor digestion, rashes, fatigue, and headaches. We all encounter these issues at some point, and we'd all rather avoid them!
Inflammation can be caused by eating greasy, processed foods. It can also be caused by smoking or drinking too much alcohol. Bacteria, viruses, and fungi can cause it. Basically, inflammation is your body protecting you from anything compromising your health. Inflammation can last days, months, or even years.
Whilst these anti-inflammatory smoothie recipes are not designed to treat serious health problems, they can be a little helping hand to keep you on top of your game this winter. As we indulge in more rich holiday foods during this time of year, smoothies can help us consume extra servings of fruits and vegetables to stay balanced. So let's get blending!
Also Read - Juicing vs Smoothies: Which Is Better For You?
5 Anti-Inflammatory Smoothie Recipe For a Healthy Winter
Each of these delicious anti-inflammatory smoothie recipes are made the same way. It's simple. Just add the ingredients into your blender and whizz away! The quantities in these recipes are intended for one smoothie, so just increase them if you're making extra servings for family and friends.
If you want to ensure your anti-inflammatory smoothie is nice and cold, add a handful of ice. It's the perfect way to start the day.
1. Anti-Inflammatory Blueberry Smoothie
Ingredients
1 cup almond milk
1 banana
1 cup blueberries
2 handfuls of spinach
A dash of cinnamon and cayenne pepper
1 tbsp almond butter
Blueberries are so rich in antioxidants that they are considered a superfood. With the addition of spinach, this is a powerful anti-inflammatory smoothie that also makes a delicious dessert. Almond milk brings a wonderful creaminess, and if you want something even more luxurious, try replacing it with unsweetened plant-based yogurt.
Or you want to skip the milk alternative and keep it fruity, replace the almond milk with 1 cup of juice such as our Gold'n Greens, which will bring some extra power to this anti-inflammatory smoothie recipe thanks to the additions of pineapple and turmeric.
2. Anti-Inflammatory Kale Smoothie
Ingredients
3-4 large kale leaves, stemmed
1 cup of pineapple chunks (fresh or frozen will work)
1 kiwi, peeled and roughly chopped
½ a banana
1 cup of coconut water
Kale, glorious kale! Remember when everyone was suddenly obsessed with kale? Well, we still are. This anti-inflammatory kale smoothie recipe brings you all the goodness of kale in a deliciously drinkable form. 
We love keeping plenty of frozen fruit in the freezer so we never run out of ingredients for anti-inflammatory smoothies. Using frozen pineapple here also helps keep things nice and cool!
Kale is bursting to the brim with vitamin E, which is thought to have excellent anti-inflammatory properties. If you don't have time to make this anti-inflammatory kale smoothie recipe, check out our Gold'n Greens pineapple, kale, and anti-inflammatory juice kit. 
The addition of turmeric cranks things up a notch, which we'll explain when we get to our anti-inflammatory turmeric smoothie recipe below!
3. Anti-Inflammatory Turmeric Smoothie
Ingredients
1 cup mango (we like using frozen)
1 cup pineapple (frozen also recommended!)
1 tsp turmeric paste
1 tsp fresh ginger, chopped
1 tsp coconut oil
1-1 ½ cups of water
This anti-inflammatory turmeric smoothie is pure sunshine in a glass. What a bright way to start a winter's day! You might be used to using turmeric in curries, or taking turmeric supplements. Alongside the delicious turmeric latte, this anti-inflammatory turmeric smoothie is a great way to get an extra healthy dose. We've already told you that turmeric is a great choice for its anti-inflammatory potential, and here's why. Curcumin is the active ingredient in turmeric, which has anti-inflammatory properties. Studies have found that curcumin may be particularly helpful in reducing inflammation in muscles and joints. In fact, turmeric has been used for centuries in home remedies and traditional Chinese medicine.
If you don't have turmeric paste on hand and don't feel like making it, try spicing up your smoothie with some Little West Fireball – our ginger, turmeric, and cayenne immunity shot.
4. Anti-Inflammatory Green Smoothie
Ingredients
4-5 broccoli florets
1 handful of fresh parsley
1 handful of spinach
1 small banana
6 strawberries
1 tbsp flax seeds (or flaxseed meal)
½ cup water, apple juice, or celery juice
Yes, broccoli can be an excellent ingredient for an anti-inflammatory green smoothie! Broccoli is rich in sulforaphane, an antioxidant that studies have found can decrease inflammation. It's packed full of vitamins, minerals, flavonoids, and glucosinolates -- all the good stuff you need to keep healthy this winter. Flaxseed is great for digestion, and spinach provides a boost of vitamins C, A, K and folate.
When you're in the mood for an anti-inflammatory green smoothie, we highly recommend this recipe! If you want to go that extra green mile, try swapping water for our nourishing cold-pressed Celery Juice Blend.
5. Anti-Inflammatory Chia Smoothie
Ingredients
14 cherries (fresh or frozen)
¼ beetroot 
1 cup pineapple chunks (fresh or frozen)
1 cup coconut water
1 tbsp chia seeds
Cherries are a rich source of vitamin C and polyphenols, which have anti-inflammatory properties. Studies have found that cherries may help reduce inflammation and oxidative stress. Chia seeds are an amazing superfood that contains caffeic acid, another antioxidant that can help fight inflammation in the body.
And beetroot? Another superfood! Beets are rich in nitrates, which may help reduce inflammation by removing harmful compounds from your bloodstream. It also adds a wonderful pink color to this anti-inflammatory smoothie recipe! 
For variation, try swapping the coconut water for our watermelon juice blend, The Quench. Alternatively, try our beetroot, kale, and apple juice blend, Go Big.
Check Out - 5 Ways To Reduce Inflammation Overnight
A Final Word on Smoothies
Now that we've shared some of our favorite anti-inflammatory smoothie recipes with you, we hope you feel well equipped for looking after your health this winter. It's a busy time of year and we don't want to feel ill and miss out on the festive celebrations. 
Like juices, smoothies are a great way to get an extra nourishing dose of essential nutrients each day. We love making these anti-inflammatory smoothie recipes in the morning, but you can enjoy them any time of day.
Our range of cold-pressed juices make a great addition to any of these anti-inflammatory smoothie recipes. Get experimenting and you'll find the ingredients that suit you best! And remember, if you want it nice and icy, simply add a handful of ice before blending. A handful of chia seeds will never go amiss, either.
Don't forget to explore our juice cleanse options for a refreshing detox, or consider our convenient juice subscription to keep your wellness journey on track. Now grab your blender and let us know which of these anti-inflammatory smoothie recipes is your favorite!