Everything You Need To Know About Pineapple Juice
Published Date: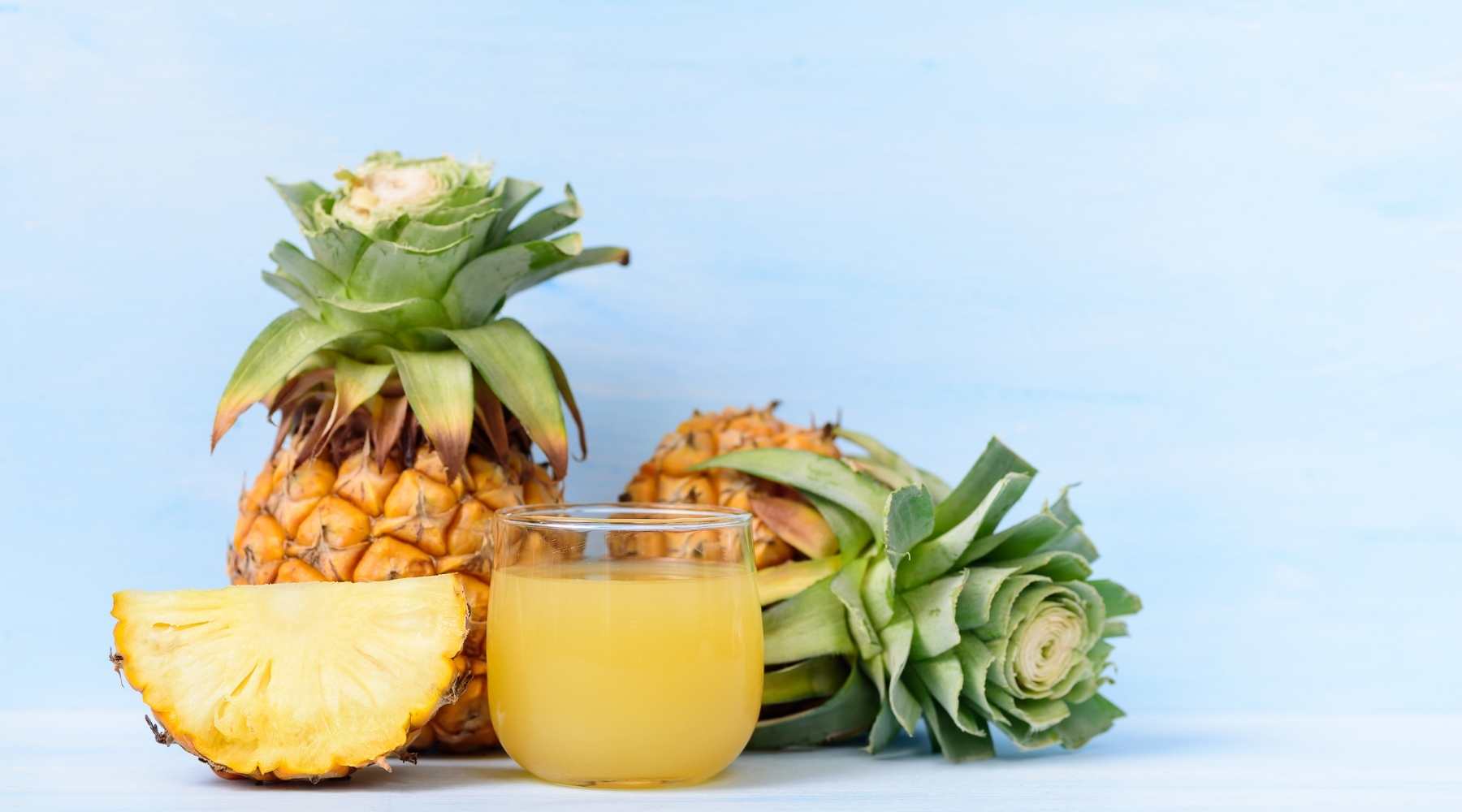 Well, you'll certainly like pineapple juice. It is a key component after all. Pineapple juice is a tasty, tropical beverage enjoyed by many! 
Pineapples are native to South America. It actually takes a long while to grow them - about two years! You can see why they were viewed as a luxury food. In Chinese culture, pineapples are even viewed as lucky. This is because the way the Chinese pronounce the word pineapple is very similar to the phrase "luck coming your way".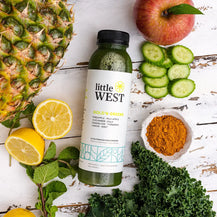 Pineapple · Fuji Apple · Cucumber · Kale · Dandelion · Turmeric · Lemon · Mint
$8.50
But are pineapples actually lucky? Health is wealth, we know that. Since pineapples themselves are full of vitamins and other great stuff, we're inclined to believe (and agree) that makes them lucky!
Health Benefits of Pineapples
It needs to be said that you won't get all these good benefits by drinking any old pineapple juice on the market. You'll want to make sure that you get natural, no-sugar-added juices free from anything artificial. That may sound like a daunting search, but there are places dedicated to making fresh and great-tasting juices!
1. Vitamin C
Pineapples are very rich in vitamin C. As we all know, vitamin C can help prevent colds and coughs. Vitamin C is key to stimulating the activity of white blood cells. That's why it's often associated with immunity. 
If you get tired of plain old OJ, pineapple juice is a good alternative. If you're curious, 100 grams of pineapple contains 47.8mg of vitamin C, which isn't much less than oranges, which contain 53.2 mg of vitamin C per 100 grams!
2. Manganese
One cup of pineapples also provides a healthy amount of manganese. 55% of the Daily Value can all be found in one cup! Manganese helps your blood clot, your bones form, and your body create connective tissues!
3. Fiber
You may have also heard about pineapple being rich in fiber. 100 grams of pineapples contains 1.5 mg of fiber. The daily recommended intake is 25 to 30 grams. Based on these numbers, you're getting at least 6% of your DV in a serving of pineapples!
4. Vitamin B6
A cup of pineapples takes care of 15% of your daily vitamin B6 requirement. This is helpful in keeping your immune and nervous systems happy and healthy. Plus, vitamin B6 is great for helping the brain develop.
A healthy intake of vitamin B6 can lower the risk of cancer, particularly gastrointestinal cancer. Vitamin B6 is also said to help with morning sickness, which is fantastic to know if you're pregnant.
5. Copper
Pineapples are also rich in copper. 19% of the DV can be found in a cup of pineapples. 
Low copper intake could lead to a white blood cell deficiency. A lack of copper may also lead to anemia, connective tissue disorders, bone defects, and an increased risk of infection.
Check Out - Best Time To Drink Pineapple Juice
Pineapple Juice for Pain?
Tick tock - it's fact-check o'clock! TikTok has recently hyped pineapple juice for swelling caused by tooth extractions. Does pineapple juice help with swelling from wisdom teeth removal or similar procedures? … kinda. The main reason for pineapple juice being used for this purpose is because of bromelain.
Bromelain possesses anti-inflammatory properties which may also help with swelling, bruising, and even pain. But this is not the end-all-be-all solution since you'll have to drink A LOT of pineapple juice to get the effects you want (and we mean a lot)!
Also Read: Tasty Pineapple Juice Recipe To Improve Sleep
The Perks of Pineapple Juice
What is pineapple juice good for? Other than its multiple health benefits, pineapple juice also has many cooking applications. It can be used for stews, sauces, and marinades. You can even use pineapple juice to make delicious baked goods like cakes and muffins!
As we mentioned earlier, a classic use for pineapple juice is in beverages. Cocktails, mocktails, fruit shakes, and juice blends can all do with a splash of pineapple juice!
Don't Sleep on PJ
Pineapple juice has loads of benefits and uses and is just downright delicious. Orange juice is a classic, coconut water is essential… but pineapple juice is a treat! Don't sleep on it! We think it's a superior juice that deserves more appreciation. 
If you're still not about how to incorporate pineapple juice into your diet, why not check out our Gold'n Greens juice? It's a hydrating blend of cold-pressed juice, including pineapple, kale, and cucumber juice packed with enzymes, vitamins B and D, and potassium! 
Try some out for yourself and see what the fuss is about. And don't forget to explore our juice cleanse and juice subscription options to keep enjoying the goodness of cold-pressed juices in your daily routine.