8 Best Winter Fruits & Vegetables To Keep You Healthy
Published Date: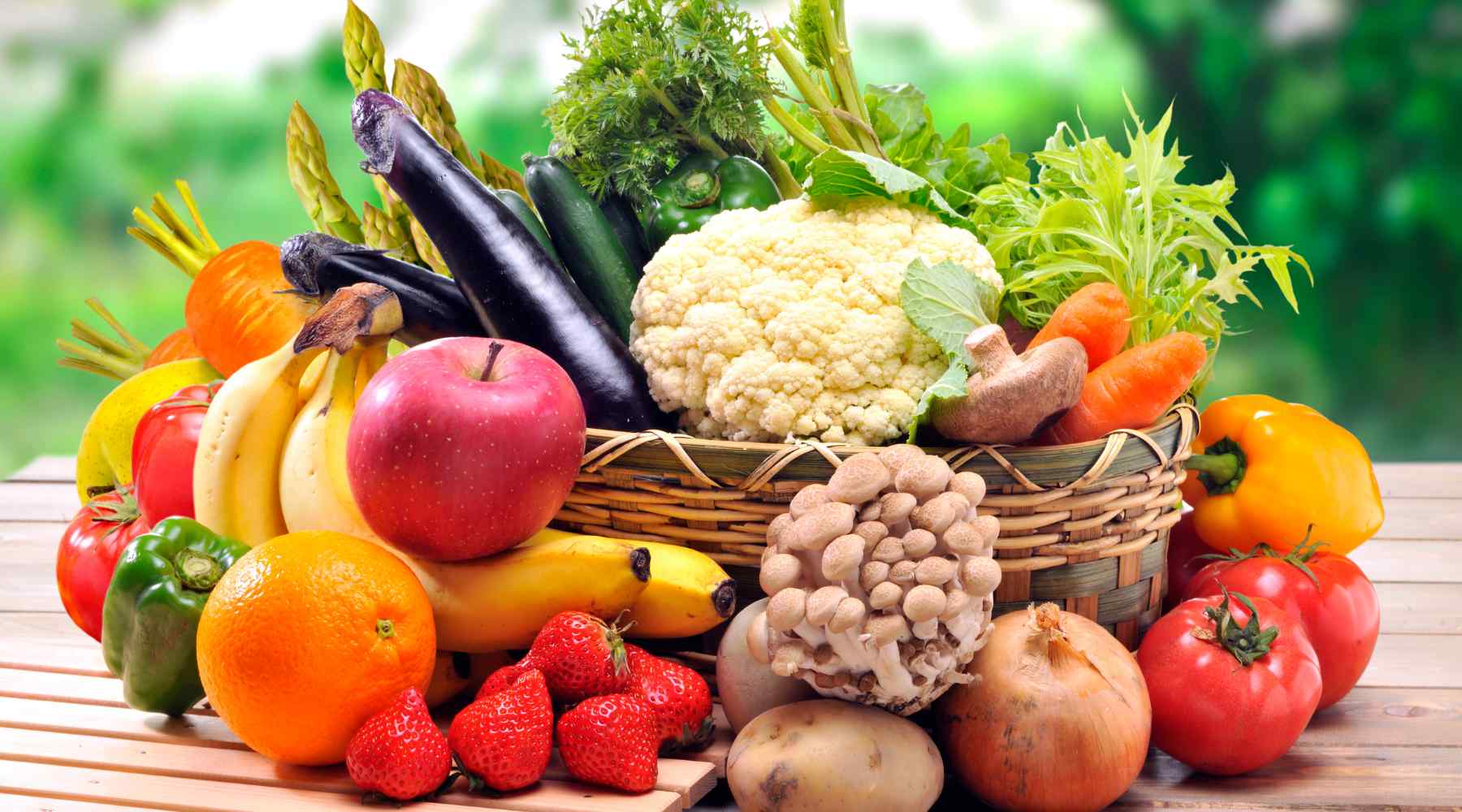 No matter the season, the ugly truth remains – many adults don't eat enough fruit and vegetables. And why is that? Well, the most straightforward reason one could be lacking in fruits and vegetables is that we just can't get them in season, or we don't know what produce to get and when. 
That's where we come in! One could argue that the best winter fruits and vegetables are the ones that are in season. So, we've made a list of the best fruits to eat in winter, and thrown in some wonderful veggie recommendations, too. 
Apples
You know what they say about an apple a day… Apples are delicious and healthy. Best of all, even during the winter, you can still find many juicy apples in season! Apples are also less expensive than other fruits, so there's no excuse not to eat them.
One of the best winter fruits around, apples are a great source of dietary fiber. Enjoy an apple in the morning to help you feel energized and full without empty calories. Apples also contain a little bit of protein (thanks to the peel), plus vitamin C and antioxidants. An apple is certainly a healthy way to start your day, or a nutritious midday snack! 
Also, while we're at it, let's debunk a myth: Apples DO NOT contain caffeine. When you feel a burst of energy after eating apples, it's because they contain natural sugars. So don't worry about apples disrupting your sleep or messing up your sleep schedule if you choose to munch on one later in the day.
Also Read - Amazing Health Benefits Of Carrot Apple Ginger Juice
Pears
The best fruit for the winter season? How about a pear? Although quite similar to apples, pears contain more copper, iron, calcium, magnesium, and zinc. Pears also contain slightly fewer natural sugars than apples, and more fiber. So they may be more effective at staving off hunger than apples.
Like apples, pears can be eaten raw, added to baking recipes and salads, or enjoyed as a naturally sweet juice. Instead of those potato chips, grab a healthy, pear-y snack instead.
Oranges
One of the best fruits to eat in winter is also one that's available all year round – and that's the humble orange! Oranges are full of vitamin C, which is an essential nutrient for the winter. Vitamin C is essential for keeping your immune system in tip-top shape. 
A small orange has roughly 50 mg of vitamin C. For adults, the recommended DV is actually 90 mg. So, when you eat an orange, you've ingested almost half of what you need! While you can get some vitamin C through supplements, why not get yourself a fresher, more natural alternative instead?
As a bonus, it's worth noting that you can get other citrus fruits like lemons and grapefruits in wintertime as well! 
Check Out - Health Benefits Of Drinking Orange Juice
Kale
Let's get to some greens now, shall we? Kale is considered to be a superfood just filled to the brim with essential vitamins and minerals. With kale, you can go the "sweet" route and add it to smoothies and juices, or go the "savory" way and have it with your meals. Its versatility and nutritional content are what make kale a worthwhile vegetable to have in winter!
When we're talking about raw kale (a serving of 100 grams), you get vitamin K, vitamin A, vitamin C, calcium, potassium, iron, magnesium, and protein. Talk about a substantial list for a small bunch of greens!
Since kale has been gaining popularity, a lot more people are growing it. That makes it easier to find all year round! Although sometimes a little pricey, it's very nutritious and definitely worth every penny.
Cabbage
Cabbage is a wonderful vegetable to have this season! It's a fantastic ingredient for soup, which is just perfect for the winter weather. Also, you can make an easy salad with it! Compared to kale, cabbages are more affordable. But just because they're less expensive doesn't mean they're lacking nutritional value.
Cabbages (in this case, raw green cabbages) are packed with nutrients like potassium, folates, vitamin K, calcium, iron, vitamin A, and vitamin C. Cabbages, classified as cruciferous vegetables, are even said to help boost metabolism!
Nutritious and easy to incorporate into your meals, cabbages makes our list of winter-wonderful fruits and vegetables for good reason!
Beets
Did you know that beets can survive near-freezing temperatures? They actually grow better when it's cool outside. So, it's no wonder beets are often found in winter meals. Beets contain loads of antioxidants and even boast anti-inflammatory benefits. Some studies have even found that supplementing your diet with beetroots may help reduce blood pressure, too!
Beets give you essential nutrients like fiber, folates, manganese, potassium, iron, and vitamin C. You can get all these tasty nutrients by enjoying beets however you like -- you can eat beets raw, cook them, or even pickle them!
While we're huge advocates of getting fresh produce, we understand that the winter weather may not always allow us to do so. Because of this, you can always get canned beets, or enjoy the health benefits of beets in a delicious cold pressed beet juice.
Persimmons
Let's get into some more unique fruits in the winter season! Not a lot of people know about persimmons. In fact, if you don't look carefully, you may see persimmons at the store and think they're a misshapen tomato or orange! In Korean culture, persimmons symbolize joy. They often have it as a snack or as a dessert. 
Why are persimmons great? They are wonderful sources of vitamins A, C, and B6. They are also rich in fiber, potassium, and manganese.
Going back to Korean culture, did you know that persimmons are frequently given as gifts? This season, why not give yourself one of the best winter fruits around? Try something new!
Kiwi
The best fruits to eat in winter include the kiwi. While small, they pack a nutritional punch. What's even more surprising, kiwis contain more vitamin C than oranges! Imagine that! One kiwi can contain around 60 mg of it -- and we all know that this is an essential vitamin for the winter season. 
The only thing holding the kiwi back is probably that people are not as familiar with them as other fruits. We urge you to try one if you haven't yet! We're sure your local supermarket will have some. It has a unique tang and sweetness to it, paired with a slightly acidic note.
Can't Get Fruit? Get Fruit Juice!
Now you know the best winter fruits and vegetables in our book! If you can't get yourself some fresh produce, get some in the form of juices. Our juices are always cold pressed and never watered down. In fact, every bottle of juice has about 2-4 pounds of fresh fruits and vegetables.